The Criterion Collection – La Jetée | Sans Soleil Blu-ray (2012) Review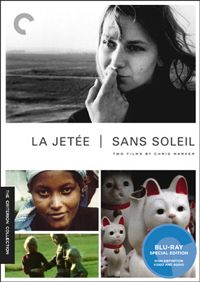 Is French photographer, filmmaker, videographer, poet, journalist, multimedia/installation artist Chris Marker "the most famous of unknown filmmakers"?
Certainly his 28-minute 1962 sci-fi short film La Jetée is one of the most well-known and influential short films of all time. Terry Gilliam expanded and remade the movie as 1995's 12 Monkeys, and La Jetée is now pretty much standard viewing for any serious film class due to its unique approach to visual storytelling.
With the commercial Blu-ray release of La Jetée and Chris Marker's philosophical documentary Sans Soleil by The Criterion Collection, appreciation of this intriguing and mysterious artist may reach a new level.
Of the two films, La Jetée is the one with the only thing you could call a clear narrative. Narration, sound effects, and some mumbled German dialogue accompany a montage of still black-and-white photographs (by Jean Chiabaud) at various dramatic paces to create the illusion of a moving picture. That is, with one very notable and subtle exception where an image suddenly moves with a huge emotional impact.
Criterion wisely presents La Jetée with both the English-language and French-language narration with subtitles so that viewers can experience the film both ways.  The notes say that Chris Marker produced both versions, and prefers people listen in their native language. The English translation allowed me to concentrate on the visuals rather than subtitles, but the French version narration is actually quite different.
Although La Jetée is a stunning example of graceful science-fiction drama, the film really is an exploration of  time and memory, and how these two things are perceived.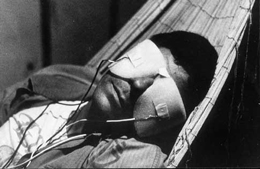 Set in an underground post-apocalyptic future, a man (Davos Hanich) is sent back to a time before World War III and a time in the distant future to "rescue the present."
A childhood memory of a beautiful woman (Hélène Chatelain) and a man killed on the boarding platform of an airport has haunted him since his youth and serves as the man's entry to dangerous time travel.
As a full-grown adult, he meets the woman in the past and falls in love with her. Things are complicated when he returns to the present and believes his captors mean to execute him.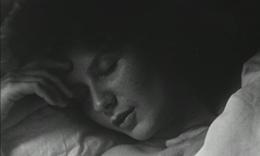 La Jetée may be at once the simplest and most complicated of time-travel movies because although the plot is deceptively simple, Chris Marker doesn't get mired in the complicated science of how time travel might work. Instead, it's a stirring, emotional film about the unique hold memories have over people's lives and how experiences themselves are fleeting.
La Jetée may be closest cousins with Michel Gondry's Eternal Sunshine of the Spotless Mind. Both films riff of of the same themes. Ironically, another director who got his start in music videos has a brief extra feature on the Blu-ray. Mark Romanek's video for David Bowie's "Jump They Say" was directly influenced by La Jetée.
Chris Marker's full-length "documentary" Sans Soleil is another beast entirely, although it shares a common theme with La Jetée. Both movies share references to Alfred Hitchcock's Vertigo, a personal obsession of Marker's — and another movie built around the meaning of memory.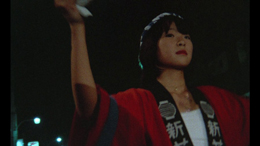 Shot mostly in color (and using some stock footage as well) in Japan, West Africa, Paris, San Francisco, Ireland, Guinea-Bissau, and Iceland, Sans Soleil uses voiceover narration to tie together seemingly disparate images from all over the world.
It mixes global history and supposedly personal history, as a female narrator (Florence Delay in the French version, Alexandra Stewart in the English version) reads letters sent to her by cameraman Sandor Krasna (who himself is a fictitious character, a sort of stand-in for Chris Marker). Confused yet?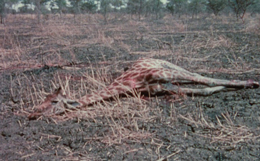 Those who appreciated the meditations on the meaning of life and humans' place in the world in Terrence Malick's The Tree of Life will find much to like in Sans Soleil.
The film challenges you to look at images with multiple contexts and ponder differing perspectives, which is really what film is all about in the end.
The fact that Sans Soleil was made in 1983 is frankly kind of mind-boggling. This Blu-ray set is a must-have for any serious fan of film as a forward-thinking art form. After watching these two films back to back, it's clear that Chris Marker's influence on cinema is pretty vast.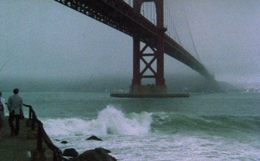 Chris Marker remains notably absent from commenting on his own work in the Criterion Blu-ray edition here, which is frustrating, but he's certainly an enigma.
The Blu-ray includes an enlightening essay and interview in the booklet, video bits about Vertigo and "Jump They Say," two interviews with filmmaker Jean-Pierre Gorin, a video piece on Chris Marker by filmmaker and critic Chris Darke called Chris on Chris, two excerpts from the French television series Court-circuit (le magazine) and Junkopia, a six-minute film by Marker, Frank Simone, and John Chapman.