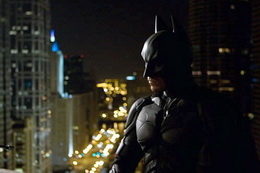 Well, now that the two-year presidential campaign is finally over, it's time to turn our heads once again towards the race leading up to next year's Oscars. 2008 is looking like a pretty paltry year for prestige pics thus far, and now that the Cormac McCarthy adaptation "The Road" (starring Viggo Mortensen) and director Joe Wright's "The Soloist" (starring Robert Downey Jr. and Jamie Foxx) have been moved to 2009, the viable list of true contenders seems to be thinning.
(The absence of "The Soloist" also means that the Oscar campaign for Downey Jr.'s risky and hilarious supporting turn in "Tropic Thunder" will start getting real serious. Which is really funny, considering that he was making a mockery of the entire "awards culture" by playing an over-serious method actor vying for an Oscar by getting his skin color altered to play a black man.)
Big campaigns are being launched for two of the year's most critically acclaimed movies, "Wall-E" and "The Dark Knight." the Andrew Stanton Pixar film suffers, of course, from its status as an animated movie and possibly being relegated to the Best Animated Film category alone. "The Dark Knight," while sure to get a nom for Heath Ledger's lightning-in-a-bottle performance as the Joker, suffers from being a superhero adaptation. Even though Christopher Nolan's hugely grossing film (the second biggest of all time) reflects the societal and political issues of today's world, it still features a guy in a batsuit who growls a lot.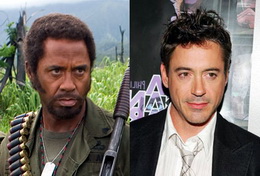 The Los Angeles Times Awards Insider features six writers who will be handicapping Oscar chances from now until the nominations are announced. It's one thing to discuss a movie after its release, but it always kind of bugs me when people speak of "buzz" before the movie is even announced. Remember all the advance hype on Will Smith's "The Legend of Bagger Vance"? Neither does anybody else; it died as soon as everyone saw the picture.
So take this with a grain of salt, but the chances for "The Dark Knight," David Fincher's upcoming "The Curious Case of Benjamin Button," and Danny Boyle's "Slumdog Millionaire" are looking real good, according to these critics.
Others with a good shot: Baz Luhrmann's "Australia," Ron Howard's "Frost/Nixon," Gus Van Sant's "Milk," and Sam Mendes' "Revolutionary Road."