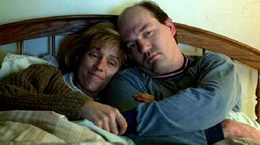 As you may have heard we are undergoing a pretty radical transformation here at Scene-Stealers.com. In order to make this a website where movie freaks can express their opinions freely about new and old movies alike, we need to have a badass movie database. And that is a LOT of work. What we want to do is provide you with the kind of database that reflects what YOU want. What makes you happy when you go to bed at night?
So I have some questions for all of you regular sitegoers out there. What it is about current movie databases that you love? What helpful features so they have? What kind of categories would you like movies to be grouped by?
On the other side of things, what really sucks about the ones you've seen? What are their limitations? What drives you crazy about them?
Examples to look at would be IMDb, RottenTomatoes, Netflix, and ComingSoon. Specific examples for features would be: classifying movies by genre (or something more specific), designating lead and supporting cast, aggregating a rating system, featuring trailers, having a site-wide Top 10 organized by genre, etc.
We are amassing as much information as we can about movies right now, but when this thing starts next March, it's still going to be pretty small. It will be up to you, the Scene-Stealers, to correct and add important/cool info as you see fit. It will very much be a flexible wiki-style thing. If you have some extra time and want to get in on the ground floor with this project, email me at eric@scene-stealers.com. If you want to upload some of your favorite movies and the info you find important about them, let us know!This will be your site and the more personal it is to your tastes, the better! This will also give you the jumpstart on everyone else so you can be involved with Beta testing.
Please leave your comments below, and email me if you want to help out! Scene-Stealers 3.0 launches next year!!