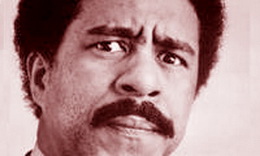 It looks like Marlon Wayans is going to be playing Richard Pryor in a proposed biopic about the late comedian.
The Playlist is reporting that after being in the hands of several different studios, Sony Pictures seems to have picked up the film with Wayans in the lead role and Bill Condon ("Gods and Monsters," "Dreamgirls") to direct.
It's still indefinite, but it's an interesting thought.
While Pryor's film roles left something to be desired, his stand up was acute and confrontational and not the least bit homogenized. The same, unfortunately, can't really be said of Wayans, whose ventures into film (with one or two exceptions) have been pretty lame and whose stand up has been fairly generic.
People can surprise us, though. Adam Sandler did great work in a few dramatic roles. Jim Carrey, too. And let's not forget where Oscar-nominee Mark Wahlberg got his start!