I've always been worried about whether this could even be made into a 2-hour movie, and I've expressed plenty of concern about the man in charge, but from the looks of things, the visual sense will be absolutely top-notch.
On the official "Watchmen" website,  director Zack Snyder ("300") has posted the first pictures of five major characters from the movie adaptation of the Alan Moore-Dave Gibbons graphic novel, which is now only one year away from release. Below are Jeffrey Dean Morgan as The Comedian, Patrick Wilson as Nite Owl, Matthew Goode as Ozymandias, Jackie Earle Haley as Rorschach, and Malin Akerman as Silk Spectre. Enjoy!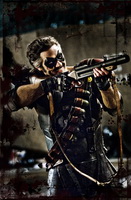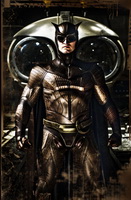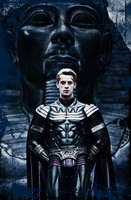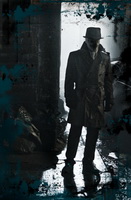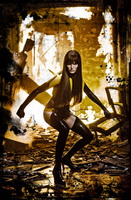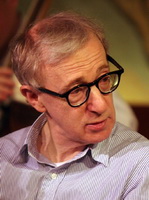 Matthew Goode, who stars in "Watchmen" as Ozymandias, also played a wealthy British socialite in what acclaimed Woody Allen movie?