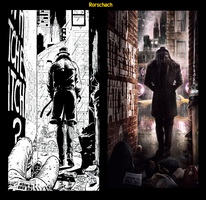 From the NY Times Carbetbagger blog:
The legal sniping between 20th Century Fox and Warner Brothers over the upcoming "Watchmen" has come to an end, allowing Warner Brothers to release the big-budget comic-book movie about dark and damaged superheroes as planned on March 6.
Under the deal between the studios, Fox (which has tried to block the release) will get a cut in the gross receipts of the film or any sequels or spinoffs (up to 8.5 percent), an amount that could ultimately total in the tens of millions of dollars, according to a person briefed on the deal. Fox will also get back its costs in developing the movie as well as legal fees that total in the millions of dollars.
Fox sued Warner Brothers last year, claiming it owned the movie rights to "Watchmen," which Warner Brothers and its partners had already shot for about $130 million. The judge had previously ruled that Fox did possess some rights to the project, and was in the process of deciding whether the film, directed by Zack Snyder ("300″) would be released as scheduled. Given that Warner Brothers' big comic-book release of 2008, "The Dark Knight," is getting lots of Oscar buzz, a movie with a similar pedigree in the world of comic books like "Watchmen" could be in the running next year.
From LA Times' Hero Complex blog:
Samuel L. Jackson, clearly bristling, said today that negotiations to put him in the role of Nick Fury have broken down because "there seems to be an economic crisis in the Marvel Comics world."
Jackson told me today that despite his cameo as the hard-bitten military man at the end of "Iron Man," it now appears that "somebody else will be Nick Fury or maybe Nick Fury won't be in it" when it comes to "Iron Man 2," "The First Avenger: Captain America" and "The Avengers," the announced slate of Marvel Studios projects through 2011 that might have a natural spot for the character.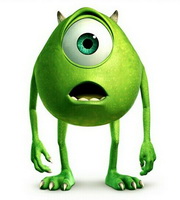 And finally, from a fansite called The Pixar Blog:
Here's the story: Someone working at Pixar may have inadvertently given away the fact that a sequel to Monsters, Inc. is in production at the studio, likely for release in 2013.
Using Site Meter, which gives me comprehensive site statistics for TPB, I learned that someone at Pixar typed in the words 'monsters 2013 pixar' into Google this morning (see copy of "Visit Detail" report above) and subsequently encountered this post (discussing Pete Docter's rumor-fueling "non-denial denial" that a sequel is in the works) where the words appeared.