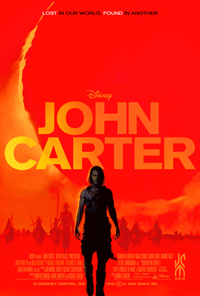 In honor of this weekend's John Carter, based off of the Barsoom series of Edgar Rice Burroughs novels, we will strike a hopeful tone.
It took this movie decades to finance and finally get made and now it's Disney and WALL-E director Andrew Stanton who are bringing this caharacter to life on the big screen.
So with our hopes high, contributor Trey Hock takes a look at the Top 10 Movies (that were as good as or) Better Than the Book.
The old cliche goes: "The book is always better then the movie."
But this is not always true. Sometimes the movie is better than the book.
Trey's Top 10 proves it.
Or does it? Feel free to argue with his choices, as many have since the list first appeared 2 1/2 years ago.
Enjoy the Top 10 Movies Better Than the Book.