… and a bunch that suck really bad.
This weekend sees the release of American Reunion, the fourth movie in the American Pie series — as long as you don't count the four straight-to-video movies released with a similar logo and the American Pie Presents "stamp of quality."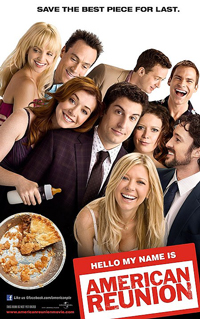 Does anyone remember American Pie Presents: Band Camp, American Pie Presents: The Naked Mile, American Pie Presents: Beta House, or American Pie Presents: The Book of Love? No?
Let's be frank. The track record of good fourth movies in a franchise isn't good.
To prove this point, we have two Top 10s on this subject and over 50% of each of them (which rank the best, or at least the ones that didn't suck too terribly bad), are not movies anyone can really truly stand behind.
For your pleasure:
2009's Top 10 Best Fourth Movies in  Franchise
2011's Top 10 Best Fourth Movies in a Franchise.
Here's a brief list of the ones that suck really bad:
The Next Karate Kid
Superman 4: The Quest for Peace
X-Men Origins: Wolverine
Pirates of the Caribbean: On Stranger Tides
Alien Resurrection
Paranormal Activity 4 (wait, this isn't out til October…sorry.)
Shrek Forever After
Underworld Awakening
Lethal Weapon 4
Resident Evil: Afterlife
Terminator Salvation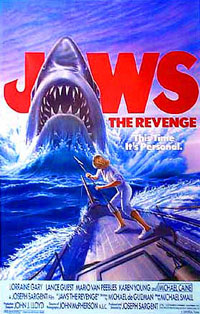 Batman and Robin
Jaws: The Revenge
Fast & Furious
The Exorcist: The Beginning
Madea Goes to Jail
Hannibal Rising
What did we miss that's not already on one of those other two lists?
2009′s Top 10 Best Fourth Movies in  Franchise
2011′s Top 10 Best Fourth Movies in a Franchise