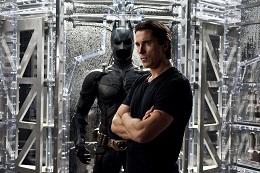 This weekend marks the end of Christopher Nolan's epic crime drama Batman trilogy when The Dark Knight Rises hits theaters. How will it rank among the best superhero movies of all-time?
A new list must surely be drawn after this summer.
For now, we have the Top 10 Superhero Movies Ever list from 2011. <—-READ NOW and comment!
I have to be honest with you, I'll be sad to see some of these go …
Now that Joss Whedon has had his say with what is now the top-grossing superhero movie of all time (Marvel's The Avengers), it will also be interesting to see where The Avengers will sit in the pantheon of the best superhero movies of all time. Having not seen The Dark Knight Rises or Marvel's The Avengers more than twice, I'm not ready to make that list yet.
Last year before the summer began, I published my list of the Top 10 Superhero Movies up to that point. This was before Thor, The Green Lantern, Captain America, and X-Men: First Class had come out. This summer also had The Amazing Spider-Man, which as disjointed as it may seem with the excised plot points from "the untold story" that were brought to light, still was a very solid superhero flick that treated its character with care.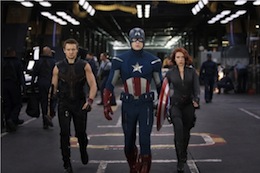 Looking back at this list, I'm still very confident in each superhero movie choice on here. If I were going to add anything from 2011, it might be Thor, The Amazing Spider-man, and X-Men: First Class, while The Avengers would surely make the Top 10. My top three still don't look like they'll be touched anytime soon, however.
The superhero movie genre is still a pretty new one, and there haven't been too many perfect movies yet, but at the rate they are being produced, this list could look very different in just a couple of years.
Without any further ado, please look at my list of Top 10 Superhero Movies. What would you add? What should have been left off? What are you looking forward to?