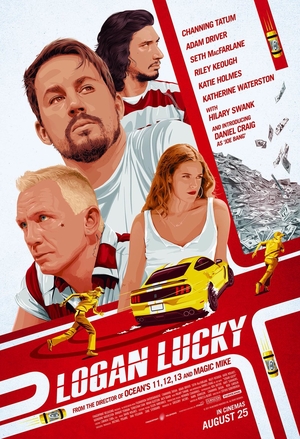 The Scene-Stealers Podcast returns with 100% more women and a bonus dude!
Trevan McGee, Trey Hock, Abby Olcese, and Johnny Szlauderbach review Logan Lucky. Trevan hasn't seen it yet, so he takes his best guess at what the movie's about based solely on the trailer.
If you don't already, please Like us on Facebook. It's the quickest way to get news, reviews and podcasts from us and the rest of the Web. And please subscribe to the Scene Stealers Podcast on iTunes or our RSS.