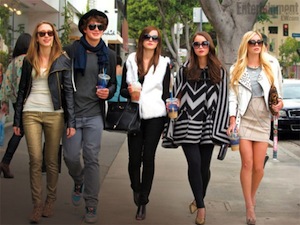 Collect call from Seattle! This week, our west coast correspondent Warren Cantrell joins us to talk about The Bling Ring, the latest film from Sofia Coppola. Warren and Trey Hock have incredibly differing opinions on the film, so the two of them hash it out, in a thoughtful discussion. Wait, don't go! Trevan's there to "moderate," and by moderate, we mean "derail the conversation and not take anything seriously."
If you don't already follow us on Facebook, you should. Our Facebook page is where we post fun stuff from around the Web as well as our own reviews, 10 lists and more. It's also a great place to go to find out more about our events like KCAI Screening Room and Movies That Rock. So what are you waiting for?
Subscribe to The Scene-Stealers Podcast on iTunes or our RSS.