Top 10 School Life Movies Take One 
Top 10 School Life Movies Take Two
Another summer slowly grinds to a halt with lots of less than stellar wannabe blockbusters and it's time for everybody to head back to school.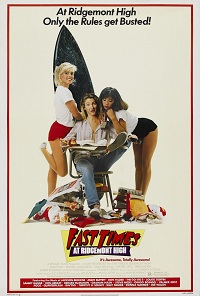 For movie fans that means more "serious" fare is around the corner, but for students it's time to gear up for another semester of prioritizing which classes to skip and what you can get away with and still make it through the average grueling school day.
Tonight at the Alamo Drafthouse Mainstreet Theater in Kansas City, my favorite school-related movie of all time is screening: Amy Heckerling's timeless Fast Times at Ridgemont High.
This reminded me of a pair of Top 10 lists that former Scene-Stealers cohost J.D. Warnock and I wrote back when Superbad came out. Since John Hughes weighs so heavily in the minds of all filmgoers of a certain age, compiling a list of the best movies about school life seemed like it would be chock full of Hughes films.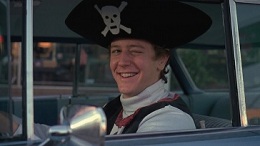 So we eschewed John Hughes and instead made it a challenge to write competing Top 10 lists featuring movies about school — not just movies that take place during high school, but any film that revolved around life at school in general.
My list, of course, had Fast Times at Ridgemont High at number one, and even today, five years after writing the list, I stand by that ranking. I'm so obsessed with it that I parodied it in  my first music video. Here is my list of the Top 10 School Life Movies. (Keep in mind we used to number them from 1 to 10 back then — weird.)
And here's J.D.s Top 10 School Life Movies. Which one do you identify with more?
Feel free to leave us comments on this page or either Top 10 list.