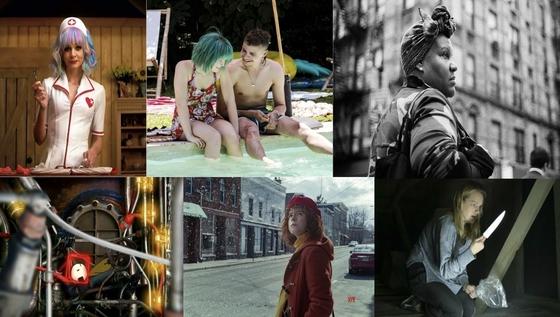 2020 will not be a year remembered for its films, but its films will be remembered as testaments of the perseverance of art. Theaters may have closed in March, but as it always does, cinema found a way to live on. Many great films have unfortunately been lost in the streaming shuffle, so it is up for critics, fans, and casual viewers to highlight their hidden gems of 2020. We can't depend on traditional awards season to let us know what was good and what wasn't (and we never should really), so it's time to showcase our favorite films that got us through miserable times.

Much like the films of the '30s that allowed audiences to escape the horrors of the Great Depression, 2020 films offered a similar relief, while sharing strong messages of needed social change and justice. While not every film on this list is political, many speak to the absurdities of life and the anger, joy, and fear of the people who live it. 2020 was a year of coronavirus and civil unrest, but its films continue to break down barriers showing that a diverse industry is possible and needed. As many known directors pushed their projects to a later date, the spotlight was on directorial debuts and rising stars. As we begin to transition into normalcy, the future landscape of film looks bright. Now let's reflect on the films that provided the best of a very bad year.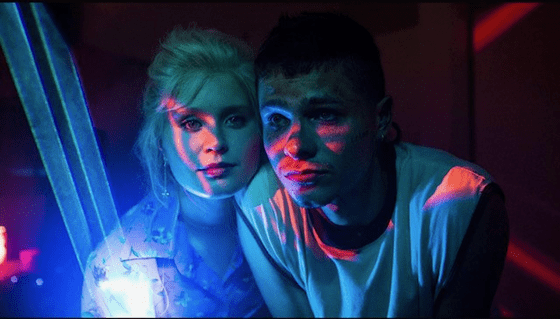 12. Babyteeth
What could have been the summer's indie darling with a successful arthouse theatrical run, Babyteeth has unfortunately been lost in the waves of the July streaming dump. With little to no advertisement, Babyteeth never got the shot to take its claim as the best romance of the year. The awkward indie teen love story has been seen many times, but never with such grit that Babyteeth delivers. An incredible color-pop palette illuminates characters that would traditionally be written off as background players. Director Shannon Murphy takes tropes we love, dirties them up, and brings upon an emotional wrecking in a way that many dramatic filmmakers can only dream about.
Brought to life with a neon bleak style and genuine performances, Babyteeth tells the story of star-crossed lovers and finding meaning in a meaningless world. Eliza Scanlen takes on the starring role of Milla, a terminally ill teenager who falls in love with Moses (Toby Wallace) an unpredictable drug dealer she meets in a moment of fate. The young love is far from conventional but in their raw intimacy, both actors show their charismatic talents and sensational chemistry with each other. Essie Davis and Ben Mendelsohn contrast the couple as Milla's parents, who are rightfully wary of Moses, yet yearn for their daughter to find happiness by any means. The performances from the four stars of Babyteeth are being repulsively overlooked and if enough attention is ever given to the film, they are prime Spirit Award candidates. – Jonah Desneux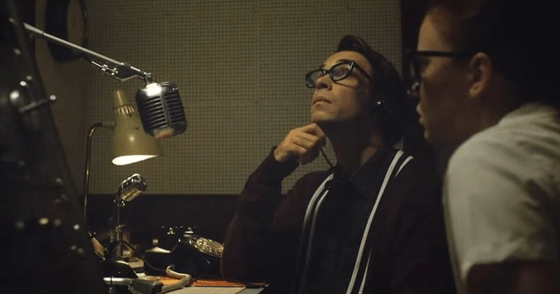 11. The Vast of Night
The Vast of Night may have come out in 2020 but its roots are planted firmly in a bygone era. Set in New Mexico in the 1950s, The Vast of Night is a slow-burn science fiction film that feels right at home with The Twilight Zone episodes it is stylized to emulate. When a radio show is interrupted by a strange audio signal, a small-town DJ and a switchboard operator work together to figure out what could be the source of the interruption. The plot is relatively light but unfolds in a way that keeps you on the edge of your seat. A lot of slow-burn movies receive complaints that they are too slow. By nature, they move at a snail's pace. Despite the fact that The Vast of Night moves steadily, it builds and builds and builds in its tension and is never boring.

The film works in the same way that those old Twilight Zone episodes still work. They are crafted so carefully and so thoroughly that you feel like you are a part of the journey every step of the way. What's so special about this movie is that it is a debut from writer/director Andrew Patterson. When you consider how deliberately the film is paced and how well-choreographed its long takes are, it is truly astonishing that someone so young could pull off such a feat. Turn off the lights, pop some popcorn, and immerse yourself in the experience. – Logan Van Winkle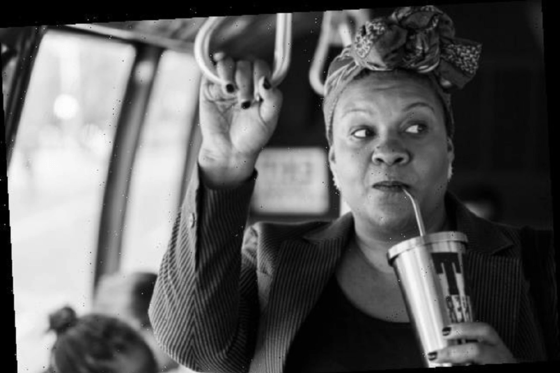 10. The Forty-Year-Old Version
Radha Blank burst into the Hollywood scene in grandiose fashion with her film The Forty-Year-Old Version. Coming out of Sundance, Blank writes, stars, and directs a semi-autobiographical feature about a struggling New York playwright's transition into the rap Community. Stuck teaching an after-school theater course at an underfunded high school, Radha struggles with her purpose as she turns the dreaded four-zero. Given a chance at mainstream success, Radha must let her play be dissected and altered into a piece of "poverty porn" to appeal to a white liberal audience. Struggling with defiling her vision and art by means to become more widely known, The Forty-Year-Old Version brilliantly captures Blank's own internal conversations and the unfair expectations facing black artists.

The Forty-Year-Old version drips with passion, humor, and heartbreak. Wonderful performances from Blank and her incredible young cast raise the film above the independent status quo. From the energetic high-schoolers to Radha's love interest D (Oswin Benjamin), The Forty Year-Old-Version is an engaging catalyst to showcase new talent. Stimulated by the freshness of the film, Blank successfully challenges the norms of greatness that we blindly accept to be true and explores where art's meaning truly stems from. Ticket sales vs. artist integrity has been the greatest matchup for films since "cinema of attractions" came to be in the early days of Hollywood. Luckily for us, Blank lands a critical blow for filmmakers everywhere and she is now a must-watch director in the years to come. – Jonah Desneux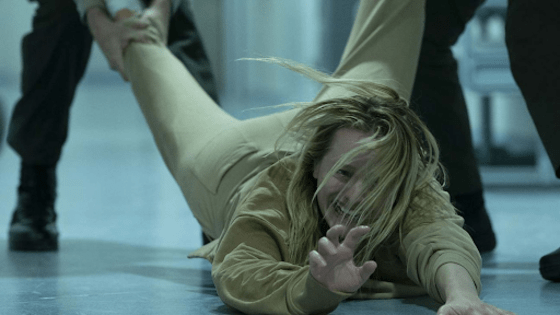 9. The Invisible Man
The only film on the list that I saw in a movie theater, The Invisible Man, was one of the biggest surprises of the first half of the year. Although sharing the same name, this iteration of The Invisible Man has little in common with the 1933 film. Elisabeth Moss stars as Cecilia, a woman who has narrowly escaped the clutch of her abusive boyfriend. Once Cecilia is safe, she learns that her abuser has killed himself. In the days following, many strange happenings occur in her life and she becomes convinced that he is still around – somehow, some way.

The Invisible Man works perfectly as a piece of entertainment. It's scary, Moss is great, and it is just all around a well-made film. It works, perhaps even better, as an example of the trauma that abuse victims experience.Cecilia has to try to convince those around her of what she is experiencing but so often, they write it off. Director Leigh Whannel wisely puts the audience in the position of Cecilia. We see, hear, and experience everything with her. We feel the betrayal when Cecilia is not believed and the hopelessness when nothing is being done. The Invisible Man is one of the most effective horror films to come from a major studio in quite some time. – Logan Van Winkle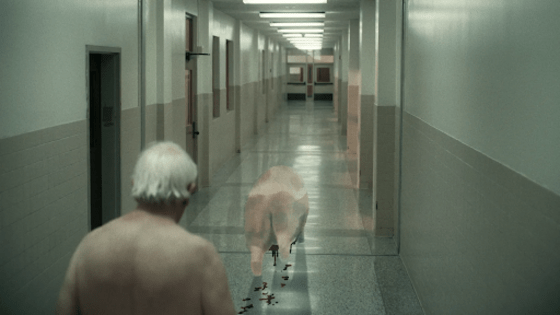 8. I'm Thinking of Ending Things
Charlie Kaufman's highly anticipated adaptation of Iain Reid's novel I'm Thinking of Ending Things finally came to Netflix in 2020 and responses were expectedly divided. Like all great things Kaufman, I'm Thinking of Ending Things is a surreal rollercoaster that is less about the "why" and more about the "wtf." Trapping viewers in a seemingly never-ending unsettling nightmare of absurdity, Kaufman raises his bar of how far he'll go in toying with an audience. Frustrations have been expressed as the film presents itself as a jumbled mystery with no apparent answers, other than what is given in the source material. As the debates rage on, the humor and the point of surrealism's non-existent point is completely missed.

I'm Thinking of Ending Things stars Hollywood's favorite Jessies, with Jessie Buckley and Jesse Plemmons as a young couple who are on their way to meet Jake's (Plemons) parents. Oh, and they might be the same person, and the person they are, are neither of them, or it's both of them, or it's one of them, or it's a suicidal high school janitor, it's confusing and utterly exhilarating. Kaufman weaves a convoluted web of unsettling imagery and tone. While not employing horror elements, Kaufman attempts to make his viewers uncomfortable with traditional tropes that slowly seem off and then unfold into utter chaos. While Kaufman never attempts to control the chaos by shaping a traditional narrative, he guides the film into being about the audience's feelings, as opposed to what is on the screen. I'm Thinking of Ending Things is not a film for everyone, I'm sure Netflix recommended this to many people who turned it off before the first hour is up, but it is an excellent statement on how the cinematic narrative still has room to be played with. – Jonah Desneux
7. Promising Young Woman
Perhaps the most shocking directorial debut of the year, Emerald Fennell's Promising Young Woman is a firecracker of a film. Carey Mulligan is Cassandra, who, in order to cope with a traumatic event from her past, spends her nights pretending to be drunk, often resulting in a "nice guy," offering to take her home. When they attempt to take advantage of her, they get a lot more than they bargained for and just a taste of what they deserve.

Promising Young Woman is a deeply sorrowful, darkly comedic take on the trauma experienced by women when living within a patriarchy. The men responsible for Cassandra's trauma get to go on living their lives, while she is forced to live with and suffer underneath the weight of what they did. This is the reality for so many women and it's because of that fact that the places that Promising Young Woman dares to go, may not sit well with every viewer. Admittedly, I was not onboard with the way the story zigged and zagged at first but once I hopped on its wavelength, I found myself fully invested in Cassandra's journey. – Logan Van Winkle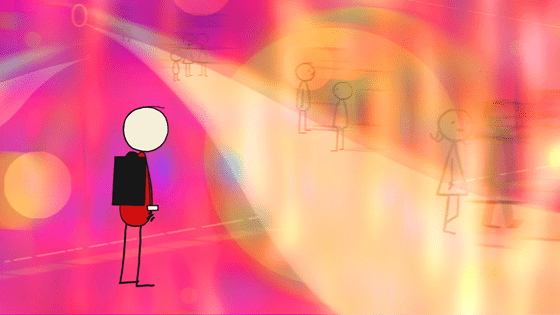 6. The World of Tomorrow Episode Three: The Absent Destinations of David Prime
Don Hertzfeldt has been ruling the science-fiction genre with his World of Tomorrow series. Cinematic history is made with each abstract addition to the series and if your eyes haven't been on Hertzfeldt, they better be now because he's a name you'll want to remember. Creatively painting the picture of our future with absurdity, stick figures, and emotionless narration, Hertzfeldt somehow makes the most emotionally exhilarating viewing experience in exploring the themes of what it means to be human. By stripping away the dramatics and expressions and focusing solely on the worlds the characters speak, the World of Tomorrow series brilliantly plays with the art form of animated film and how to tell stories.
The third addition to the series, The Absent Destinations of David Prime, progresses the series past its prior formula of having a clone, Emily, travel back in time to talk to a younger version of her original self known as Emily Prime. Instead, the film focuses on a grander narrative that no longer just explains Hertzfeldt's universe but begins to explore it. Focusing on David Prime, Emily's love mentioned in the previous short films, Hertzfeldt takes his audience across space and time as David attempts to receive a message left to him by Emily. As the characters move throughout with their emotionless expressions, Hertzfeldt puts on a rosy lens to explore the deeper feelings of love, rather than just seeing a smile on one's face. The World of Tomorrow Three is a modern-day space epic for an emotionally broken future that may be absurd but inherently possible in many ways. – Jonah Desneux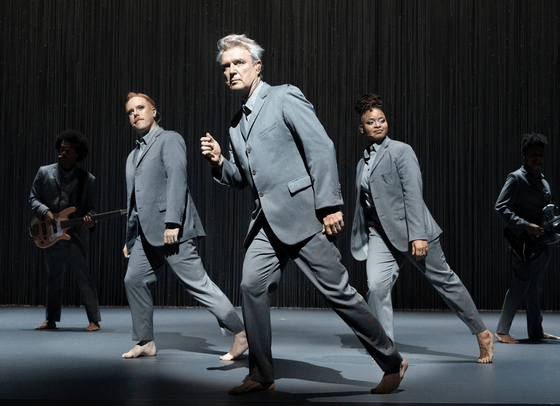 5. American Utopia
In a year full of constant despair, David Byrne made his glorious and much-needed return to the concert movie genre with David Byrne's American Utopia. The film is a recorded performance of the Broadway show of the same name, directed by Spike Lee. To watch David Byrne's American Utopia is to experience David Byrne's American Utopia. As someone who, before, would have called himself the casualest of casual David Byrne/The Talking Heads fans, I found myself completely sold by the end. The premise could not be more simple. Byrne, along with about a dozen other performers, sing and dance to some of his most popular hits over the years, as well as some new songs.

There is something about David Byrne's American Utopia that takes hold of you and doesn't let go. The show plays out in a captivating way that utterly engulfs you and by the end, you find yourself in an almost dream-like sort of entrancement. Months after watching this, I find myself humming several of the songs – many that I have only heard the one time – and thinking back to Byrne's quiet but profound musings on life in between songs. In a year that so badly needed joy, David Byrne's American Utopia reminded me how good it feels to feel unbridled happiness while watching someone else's art play out in front of you. My only regret is not being able to see this stage show live and in person. For now, this life-affirming recorded performance will have to do. – Logan Van Winkle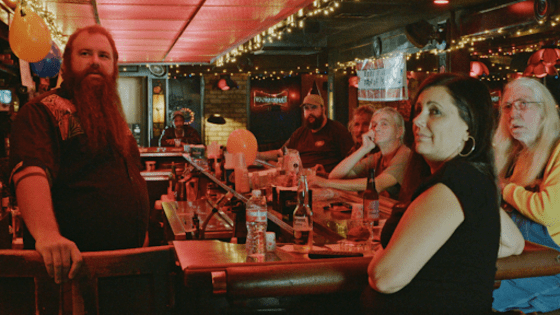 4. Bloody Nose, Empty Pockets
One of the year's most immersive films of the year brilliantly lies somewhere between fact and fiction. Without giving away any crucial details, the less you know the more exhilarating the experience. Bloody Nose, Empty Pockets is the year's best experimental film. Documenting the last day of business of a dive-bar in Las Vegas, directors Bill and Turner Ross use the direct cinema fly-on-the-wall technique to capture the celebration, drama, and despair of the patrons who call townie bar The Roaring 20s their home away from home. Bloody Nose, Empty Pockets submerges itself into the world of people who are written off as the rejects of society. As the film progresses their stories and thoughts are shared through conversations with each other, challenging the notion of the American Dream.

Part of the fun of Bloody Nose, Empty Pockets is researching the film afterward. Unraveling the mystery of the film's creation is just as fun as watching the bar's patrons have a sparkler party in the parking lot. The Ross Brothers employ cinema verite techniques not seen much since its heyday during the French New Wave. Exploring all the extreme emotions brought out by alcohol, a simple film brings about big moments rooted in normalcy. The viewing experience is almost as if you're staring into a complex drunken fishbowl for its satisfying under two-hour runtime as the inhabitants of the bar stick with you long after the credits roll. Michael Martin steals the show as a failed actor who drinks himself silly from open to close each day at the bar and wonders what his future will hold once it is gone. There are debates about Martin's merits as a person or an actor, but brimming with sincerity, I believe that Martin gives the greatest performance of the year. – Jonah Desneux
3. The Trial of the Chicago 7
I have to say something up front. There is literally nothing Aaron Sorkin could write that I will not absolutely eat up. I have tried and I have failed. I always succumb to the power of Sorkin. The Trial of the Chicago 7 is no different. Telling the story of 7 people on trial for their roles in the Chicago uprising during the 1968 Democratic National Convention, Sorkin is right where he belongs. As a screenwriter, he is known for his snappy dialogue with back and forths performed so quickly they would fit right in at Wimbledon.

Luckily, this cast is up to the task of performing Sorkin dialogue. And what a cast it is! You have Eddie Redmayne, you have Mark Rylance, a little bit of Yahya Abdul-Mateen II, sprinkle in some Jeremy Strong and Sacha Baron Cohen, then let's top it off with some Michael Keaton while we're at it. The craziest part is that's not everyone! There are still three or four names I could list that would almost certainly make you let out a full, "hell yeah!" Like a lot of Sorkin screenplays, though, The Trial of the Chicago 7 is not perfect. Things are wrapped up a bit too nicely and it may help to avoid looking up direct comparisons between the movie and real-life events. Nonetheless, it is a hugely entertaining movie that hearkens back to the sort of courtroom dramas of the 1990s that Sorkin excels in writing. – Logan Van Winkle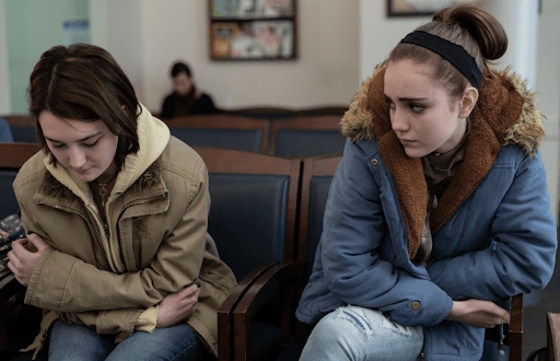 2. Never Rarely Sometimes Always
Sorry, First Cow but Never Rarely Sometimes Always holds the title of 2020's ultimate minimal masterpiece. In her debut role, Sidney Flanigan puts on an internal tour-de-force performance under the direction of Eliza Hittman. Flanigan plays Autumn, who opens the film exposing her soul by singing in front of her entire school. Right away Flanigan rips away personal space and decency from Autumn by having the viewer watch Autumn at her most emotional. After discovering she is pregnant, Autumn travels to New York alongside her cousin (Talia Ryder) to have an abortion she can not legally have in her small town in Pennsylvania.

The film excels in its subtle nature and voyeuristic tone. Not giving answers all at once, the film is a cruel mystery that the audience is left to unpack through slight clues given in conversation and the numb expression on Autumn's face. Dialogue is minimal in the film, but one of the most talked-about scenes of the year comes from the gut-punching conversation in the clinic that the film's title derives from. The film expertly haunts its characters and viewers with the presence of men, creating a genuine fear that you would have watching horror. Never Rarely Sometimes Always is the antithesis of a small film with a big impact and everyone involved deserves an abundance of praise. – Jonah Desneux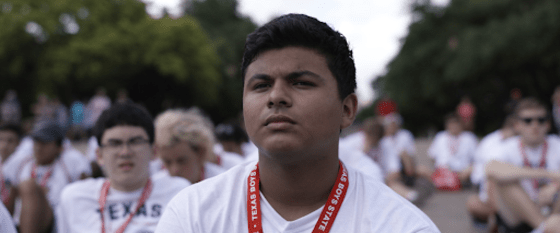 1. Boys State
If David Byrne's American Utopia was a source of joy in this nightmare of a year, Boys State offered a much more sobering reality. Boys State follows the happenings at a one week camp that takes place every year across the nation. In almost all fifty states, hundreds of high school juniors attend Boys State. Hosted by the American Legion, the purpose of the camp is to build a mock government. Attendees are divided into counties, cities, and political parties. They run for office, introduce bills, debate said bills, and even pass laws that are to be followed throughout the week. As someone who actually attended the Missouri version, I can confirm that the whole thing is an intensive, albeit kind of silly, experiment.

This riveting documentary follows the 2018 Texas Boys State. Wisely, the film's directors, Amanda McBaine and Jesse Moss, chose to focus on only a handful of the attendees. We follow these young men as they navigate the week, run political campaigns, and ultimately win or lose in their race for public office. The experiment works perfectly as a microcosm for the nation's current political state. Despite being in high school, these boys run campaigns that range from ruthless and terrifying to earnest and optimistic. The movie is absolutely captivating in an unexpected way. In less than two hours, we are introduced to and care about these people like we know them personally and are as invested in a fake election from 2018 as we were with last year's presidential election. Knowing that these children, quite literally, are our future fills the soul with a mixture that is equal parts full of hope as it is dread. #StevenGarzaForPresident – Logan Van Winkle