SXSW 2011 has wrapped but contributor George Hickman is still filing his reports from all the movies he saw. Here are a couple more mini-reviews of new films at SXSW this year.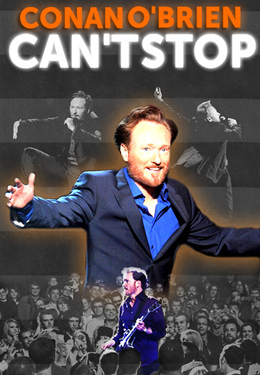 Conan O'Brien Can't Stop (solid rock fist up)
Conan O'Brien and NBC have one of the most tumultuous relationships in the history of entertainment. In a way, he was television's Dread Pirate Roberts. When he inherited "Late Night" from Letterman, he was on the verge of cancellation for the first few years. "Good night, Conan. Good work. Sleep Well. We'll most likely cancel you in the morning." And yet he persevered, by building a loyal and advertiser friendly audience. In 2009, he received the ultimate reward by being anointed as the new host of "The Tonight Show."
But NBC wasn't ready to give up Jay Leno yet, and their mishandling of the transition resulted in a tense showdown at the beginning of 2010. Before it was announced that Conan O'Brien was leaving "The Tonight Show" after hosting it for only seven months, his fans organized rallies to show their support. From this groundswell, O'Brien saw an opportunity to continue to perform for them. Likewise, O'Brien's friend (and "Leprechaun 2" director) Rodman Flender saw an opportunity to capture a unique time in the performer's life and career.
"Conan O'Brien Can't Stop" is the result. It's a hilarious and revealing documentary that starts just before O'Brien's "Tonight Show" ends, and ends as the "Legally Prohibited From Being Funny on Television" tour winds down in the wake of O'Brien's new TBS show "Conan."
While most viewers are familiar with Conan the persona, few know Conan the person. The fly-on-the-wall approach of this documentary captures a vulnerability mostly unseen. He is man addicted to performing, who loves his family and misses his kids and would never want to be on the road regularly, despite enjoying various aspects of touring.
One of the most fascinating elements of the documentary is just how emotionally raw and insecure O'Brien can be when he's not on stage. Some fans will be shocked by what he has to say, and I would not be surprised if this spoils their appreciation for him. But that is what makes "Conan O'Brien Can't Stop" a great documentary: it is not afraid to risk adoration for truth.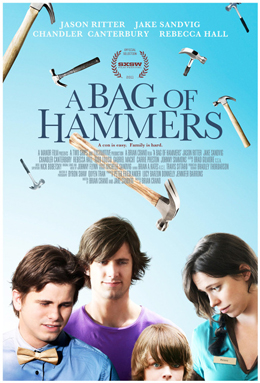 A Bag of Hammers (solid rock fist up)
One of the most welcome surprises at SXSW was "A Bag of Hammers," a film that starts as a standard permanent-adolescence buddy comedy, but takes a unexpected turn towards sincerity. Ben (Jason Ritter) and Alan (co-writer Jake Sandvig) are two high-school dropouts and former runaways who get by pulling small cons and stealing cars. For them, life is all about skirting responsibility for as long as possible. But responsibility finds them when a single mother and her young son Kelsey (Chandler Canterbury) move in next door.
Neglected by his stressed and unemployed mom, Kelsey is naturally drawn to Ben and Alan, as the pair act more like his peers than adults. Can they be adult enough to give Kelsey the support he needs? It's in this relationship that "A Bag of Hammers" really finds its voice and a truly surprising amount of emotional resonance and honesty. It manages a very tricky balance between dark comedy and cathartic sadness that was a welcome presence at SXSW this year.
Interestingly enough, the more broad comedy that opens the film is not as effective as the more personal comedy that takes off in the second act. The cons the guys play aren't particularly believable, and the characters at first come off very unlikable in general. Thankfully, this affords them the opportunity to ultimately win over the audience, which they eventually do.
While there is a lot to praise in "A Bag of Hammers," such as the daring and bruised performances of its leads and a heartbreakingly perfect turn by the youngest cast member Canterbury, the film does stumble a bit in general, particularly towards the end…
… Let's just say montages aren't just for 80s training sequences anymore.
But while the end isn't perfect, it does somehow seem appropriate for a wonderfully unique but flawed film about two unique but flawed boys struggling to grow up.