SXSW 2011 has wrapped but contributor George Hickman is still filing his reports from all the movies he saw. Here are a couple more mini-reviews of new films at SXSW this year.
Two films which garnered a bit of buzz at Sundance this year and had victory laps at SXSW were Evan Glodell's "Bellflower" and Miranda July's sophomore feature "The Future." While the two films seem completely different on the surface, watching both I saw interesting parallels between them and what they ultimately attempt to express.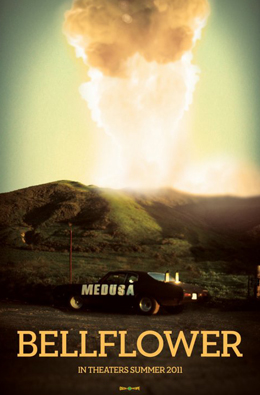 Bellflower (minor rock fist up)
"Bellflower" begins as the story of Woodrow (Evan Glodell) and Aiden (Tyler Dawson), two friends and Midwest transplants to California who never shook their childhood fascination with the apocalypse — and the film "The Road Warrior" in particular. Unchallenged by middling day jobs (which "Bellflower" decides not to show), they spend their free time drinking and building mechanically complex vehicles and weapons that would come in handy were society ever to come tumbling down.
It is a fairly odd choice for a creative outlet, but it's definitely the most unique aspect of "Bellflower" and the single biggest draw of the film for guys who want to see some cool custom cars and homemade flamethrowers but aren't necessarily interested in a film about the disintegration of a romantic relationship otherwise.
It's very interesting that Glodell, who obviously has a technical proficiency and engineering background would make an abstract film that is more interested in showing heartbreak metaphorically than stick to a more easily reproducible narrative structure.
The relationship between Woodrow and the wild young woman he falls for, Milly (Jessie Wiseman), is presented with a certain ferocity, as if being related by a emotionally fragile storyteller. The fact that some scenes in the film may not have literally happened take a backseat to the fact that this is how it felt.
It is heartbreak as an emotional apocalypse, which is too much for even a badass car with a built-in flamethrower to conquer.
This hazy structure works both for and against "Bellflower." The emperor has a cool car, but what about his clothes? I value its perspective, and of course what the filmmakers built is all really cool. So what if large swaths of mostly improvisational dialogue is largely forgettable?
A few weeks after seeing it, I'm still not completely sure where I fall, but I do know that "Bellflower" has stuck with me due largely to its emotional relevance and resonance, which is more than I can say for some other films I saw during the festival.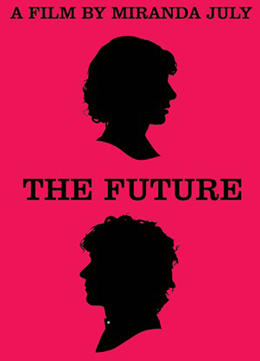 The Future (solid rock fist up)
Interestingly enough, "The Future" is also about a relationship falling apart between two mostly affable people crippled by anxiety over the future, who express themselves through unique creative outlets but who spend most of their free time just getting by. Both are narratively adventurous, though "The Future" is the more traditional of the two,  just barely.
Like her utterly unique debut "Me, You, and Everyone We Know," poet and performer Miranda July once again writes, directs, and stars. She plays Sophie, who lives with her long-term boyfriend Jason (Hamish Linklater). They find themselves shaken up after making the decision to adopt a stray cat. While the cat recovers from an operation at a local animal shelter, the mostly sedentary couple starts to panic in the face of responsibility.
Sophie at first tries to artistically challenge herself as a dancer, but out of frustration turns to self sabotage. Jason tries to embrace spontaneity as a revolutionary act, but finds himself more lost and confused the more he explores and the more aware he becomes. As they drift away from each other, we also see scenes of the cat telling us how much she is looking forward to the day the pair will take her home.
Aside from the talking cat, there are elements of "The Future" that are as metaphorical as "Bellflower" and fall within the category of magic realism. It's very encouraging to see a director really challenge oneself like July does here. While comparisons to Woody Allen are appropriate, I think July has already shown enough creative spark to make those comparisons moot.
And as much as I loved her debut, I believe she has topped herself here in every regard. In particular, her performance is courageous in how unguarded it is. Also, Linklater is so perfect as her romantic foil, I'd believe you if you told me July had him grown in a lab just to play this role.
Without getting into spoilers, it struck me after watching both that the dynamic between Woodrow and Milly in "Bellflower" and Sophie and Jason in "The Future" was very similar. Likewise, the relationships were challenged by similar events and insecurities and what literally happens to both couples is very similar. Viewing them as two sides of the same coin makes the male perspective of "Bellflower" and the female perspective of "The Future" that much more fascinating.
But of the two, "The Future" is the one much easier to immediately recommend. It's just as odd, though in a different, more accessible way. With its perceptive humor and veiled sadness, I found "The Future" to be worth facing.