This is the third in a series of reports from the SXSW Film/Interactive Festival, which is still taking place in Austin, TX. Scene-Stealers hosted the Bacon-Flavored Interactive Afterparty, the Harpoon Happy Hour, and the free SenoReality screening, all of which were held at the coolest bar in town, Red 7. While we were down there, Dustin (our executive producer) and I attended several screenings and did lots of cool interviews with the directors and stars as we could. Enjoy!
Saturday, March 14 (continued)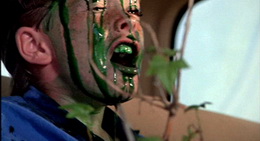 The story behind "Best Worst Movie" is pretty insane. I'll try to keep it short: In 1989, child actor Michael Paul Stephenson and some other unwitting actors filmed a low-budget horror movie in Utah with an Italian director who spoke very little English that would eventually be called "Troll 2," despite having nothing to do with 1986's "Troll" and featuring no actual trolls in the film. It went straight to video and was so bad that, over the next twenty years, it eventually gained a loyal cult following as the worst movie ever made (even voted that by the users of IMDb). Stephenson has spent the last several years documenting the movie's ascension into this specific spot in movie history and, as the director of "Best Worst Movie" (which had its world premiere Saturday night), he examines the most colorful characters and events surrounding the "Troll 2" phenomenon.
Thankfully, the film spends only the first 20 minutes or so on the story of how the movie reached its current status. Had it merely stuck with the film's history and background, "Best Worst Movie" would be nothing more than a chronological checklist of the film's unlikely story. Instead, the director's familiarity with his subjects allows him to get intimate footage of some of "Troll 2″'s most interesting characters. Chief among them is Dr. George Hardy, who played the Dad in "Troll 2," and thanks to Stephenson has now finally appeared in a great film—as himself. As a real person, Hardy is a genuine star. His good nature and genuine concern for others is combined with a natural need to perform for others, something that's obvious even at his small dental practice in Alexander City, AL. One of the film's most priceless moments occurs at the end after Hardy has endured all the ups and downs of hawking "Troll 2" stuff at horror conventions, and Stephenson asks him the million-dollar question.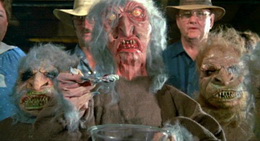 Most of the cast of "Troll 2" have come to terms with being in a terrible, terrible movie and learned to embrace the its notoriety. As special screenings of the movie across the country began to increase, the cast was reunited in celebration of the awfulness of "Troll 2." Even having never seen"Troll 2," this movie worked like gangbusters for me. "Best Worst Movie" really catches fire when it posits that there was convergence of coincidences that resulted in the imminently watchable kind of disaster that is "Troll 2." Claudio Fragasso and his wife Rossella Drudi (who co-wrote the screenplay) believed they were making a serious film that blended family drama with chills, thrills, and a "groundbreaking" vegetarian edge. What's truly fascinating is that they still believe this is the case.
As Fragasso walks down the long line of "Troll 2" admirers standing in line at an American screening, he is genuinely excited and proud. Only later does he truly realize people are laughing with the film and at it at the same time. It's a hard thing for the prolific director to swallow. The relationship rekindled with his cast soon thereafter, it's easy to see how communication problems might have existed on the set and fascinating to watch old habits rise to the surface. Fragasso can't handle the complicated notion that fans of his movie enjoy it for camp value. And when I say "enjoy," I'm talking about a blissful reverence.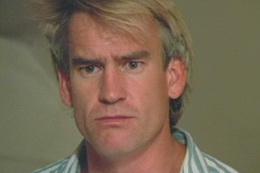 The real-life characters of "Best Worst Movie" are amused, ashamed, and attention-starved—all at the same time. (One co-star actually remains at home through all the hoopla due to her own bizarre circumstances, but she has no shortage of mind-blowing comments about the caliber of "Troll 2.") They are individual pieces in a puzzle that just doesn't fit together the way its supposed to. The puzzle-solver is a short-tempered Italian director whose masterplan was known only to his wife. The only person in "Best Worst Movie" who remains a mystery is Stephenson himself, who has a knack for bringing out pychological truth in others, but seems to avoid analyzing his own feelings.
I interviewed Stephenson and Hardy after the premiere. We'll get that video up as soon as possible.
Dustin and I then ducked into the screening of "Troll 2" about 15 minutes late, which may have heightened the movie's anarchic randomness. Either way, count me in as a newly converted "Troll 2" fanatic. What a bizarre experience this movie was, made even more joyous by the positive vibes of the screening before it. Fragasso remains an enigma because the language barrier and a certain amount of ego has made it impossible to figure out exactly what he was thinking when he put together this inexplicable movie. The more movies you've seen, the more you will appreciate this one, because I guarantee you've never seen anything like it.
[youtube VqRccOQjmVQ nolink]