I recently bought a record by the band Matt Pond PA called "Wintersongs." This excerpt from the liner notes helps explain the impetus for the EP… "In the height of summer, these were some songs that reminded us of winter. We only want what we can't have." It got me thinking about my favorite winter records. So, here's a list of a few of my picks for best soundtracks to snow days and frozen car doors.
Matt Pond PA – "Wintersongs" (2005, Altitude Records)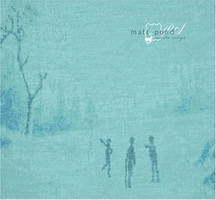 Matt Pond is the singer/songwriter in the band that bears his name originally from Pennsylvania as the moniker suggests, but now residing in New York. The "Wintersongs" EP includes three tunes penned by the band and four aptly chosen winter covers, the highlight of which is their version of the Lindsey Buckingham song "Holiday Road." Matt Pond PA slowed down Buckingham's "National Lampoon's Vacation" soundtrack classic to create a delicate and beautiful rendition that immediately places you at the center of the band's summertime love affair with winter. They also do a smashing job with Neil Young's "Winterlong" from the "Decade" album from 1977.
The Beatles – "Let it Be" (Apple, 1970)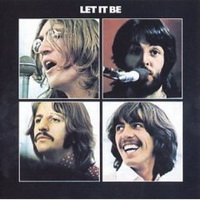 I can't hear any of these songs without seeing the indelible image of The Beatles in heavy coats atop the Apple building in London performing together live for the last time. There's an unforgettable moment when Lennon botches the lyrics to "Don't Let Me Down," he and McCartney share a laugh as they both work through chilled faces and hands. By far the least focused of any of The Beatles records, "Let It Be's" charm comes from its uncharacteristic production and the unique distinction of being an audiovisual document of the falling apart of the greatest band of all-time. Personal favorites: "Two of Us," "For You Blue," "Don't Let Me Down," and "Across the Universe."
The Cure – "Disintegration" (Elektra, 1989)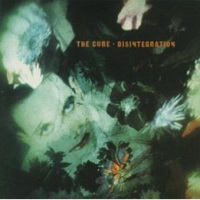 Robert Smith and the boys sure know how to take apparently relentless and icy depression and turn it into magical music. "Kiss Me, Kiss Me, Kiss Me" is
my favorite album by The Cure, but "Disintegration" always makes me think of driving, alone, in my first car, commiserating the seemingly never-ending high school experience with Mr. Smith. "Fascination Street" is simply one of the coolest songs period, and "Plainsong" just may be the single most perfect musical representation of winter ever. Other personal favorites from this record: "Lullaby," "Prayers for Rain," and "Closedown."
Nada Surf – "Let Go" (Barsuk Records, 2003)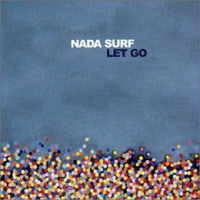 Here's a band that really knows what it's like to be tossed out in the cold. After their Elektra Records '90s hit song "Popular" got so huge, Nada Surf was tagged as a novelty band and quickly dismissed as anything else. They had to go all the way back to the beginning and restart their career on indie labels. The result was the rebirth of one of indie rock's most interesting and talented bands. "Let Go" is a near perfect record, because there is no need to skip a single track. The album begins with "Blizzard of '77," which doubles here as a great wintersong and an excellent introduction to the band. Here are some more of my personal favorites: "Hi-Speed Soul," "The Way You Wear Your Head," "Fruit Fly," and the single "Inside of Love."


Mark Kozelek – "White Christmas Live" (Sub Pop, 2001)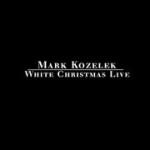 The former singer of the great yet largely overlooked band Red House Painters, Mark Kozelek is one of my all-time favorite singing voices. The "White Christmas Live" album is as stripped down as it gets, just Kozelek and an acoustic guitar. He performs three AC/DC songs in his haunting style, including "Rock and Roll Singer" and "Up to My Neck in You." He does throw down a chuckle-filled version of "White Christmas,"but that is the only official holiday music on the record. A better introduction to Kozelek may be the first Sun Kil Moon record, called "Ghosts of the Great Highway," but this stark collection is well-suited for a day inside looking out. My personal favorites: "Cruiser," and AC/DC's "What's Next to The Moon."
Badfinger – "Best of Badfinger" (Apple)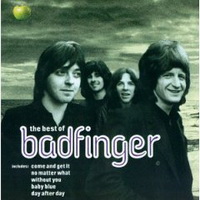 Maybe it's the band's history or the sweet melancholy that's always present in the songs of both of Badfinger's main singers Pete Ham and Tom Evans, but Badfinger seems a solid choice for winter. Signed in the earliest days of The Beatles Apple label, Badfinger never escaped the misfortune that seemed to follow them. They were, however, fantastic songwriters and this "best of" captures the essence of this musical juggernaut. Personal favorites: "Baby Blue," "Take it All," and "Maybe Tomorrow"– a song from their early period as The Iveys, before they were re-christened Badfinger (legend has it, by John Lennon).
Aimee Mann – "Bachelor No. 2" (Superego, 2000)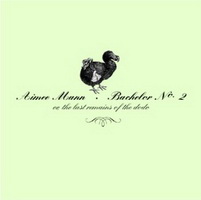 This record is ready for all seasons, but Mann's skillful and flawless songwriting on "Bachelor No. 2" was the soundtrack to a frozen season or two a few years back and it stands out for me as a record I love to listen to when frost is on the windows. Like Nada Surf's "Let Go," this record doesn't hit a bad note anywhere. This is as good a record as anyone has made in the last decade. The whole album is a favorite, but if I had to point to a few highlights I'd say "The Fall of the World's Own Optimist," co-penned by Elvis Costello, "Red Vines," and the album's closer, "You Do."
Jay-Z – "The Black Album" (Roc-A-Fella/Island/Def Jam, 2003)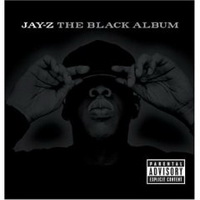 "The Black Album" is definitely a contender for the title of best hip-hop record of all time. One listen to "The Black Album" and any questions about why Jay-Z is considered among the absolute best rappers ever are out the window. From the record cover to the farewell vibe of the record, "The Black Album" works well as a winter soundtrack. Personal favorites: "Encore," "December 4th," and the unstoppable "Public Service Announcement."
Other great winter records:
Tori Amos – "Little Earthquakes"
Marvin Gaye – "What's Going On"
Travis – "Invisible Band"
The Sheila Divine – "Where Have My Countrymen Gone"
Pernice Brothers – "The World Won't End"
Tears For Fears – "Songs From the Big Chair"
Superdrag – "In The Valley Of Dying Stars"
Magnet – "Quiet and Still"
Ozzy Ozbourne – "Blizzard of Ozz"
XTC – "English Settlement"
There's plenty more where these came from. Please, fire up the comments and let us know your picks for best wintersongs and records.