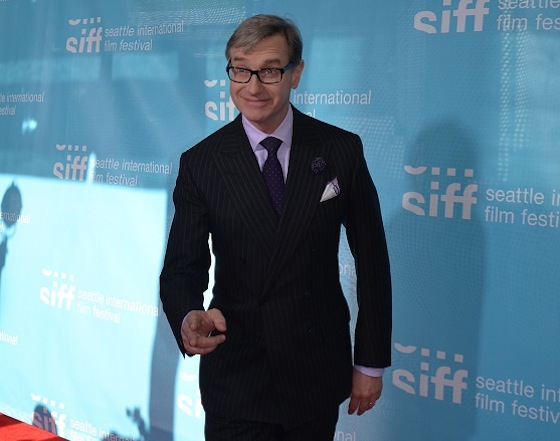 Seattle – The film festival the Emerald City calls it very own kicked off this last Thursday at McCaw Hall in the Seattle Center, where a healthy mix of hipsters and blue-blood old-money types mingled under the shade of a shared love of cinema. A three-plus week ordeal, The Seattle International Film Festival is not for the faint of heart or the weak of spirit; the festival is a marathon, not a sprint, and the opening night gala is the great, whiskey-soaked starting pistol of the late-spring. 2015's opening night revelry lived up to this proud, boozy tradition, and got yet another festival underway with a bloody, profane spy-themed comedy that set a magnificent tone for things to come.
The red carpet parade contained just a handful of true-blue celebrity types: the majority of those that tramped the crimson runway a grab-bag of generous donors and festival personnel. A notable exception to this commonality was director Paul Feig, whose secret agent comedy-thriller, Spy, opened S.I.F.F. this year. Feig is a hot commodity in So-Cal right now, and is still riding the wave of the critical, popular, and commercial success of 2012's Bridesmaids, which he directed. That goodwill landed him the job of shooting the highly-anticipated Ghostbusters reboot, which will co-star his current muse and the star of Spy, Melissa McCarthy. Feig's presence continued S.I.F.F.'s tradition of pulling out all the stops for their opening night ceremony, for they snagged recent Oscar-winner Steve Ridley last year, and MCU heavyweight Joss Whedon the year before that.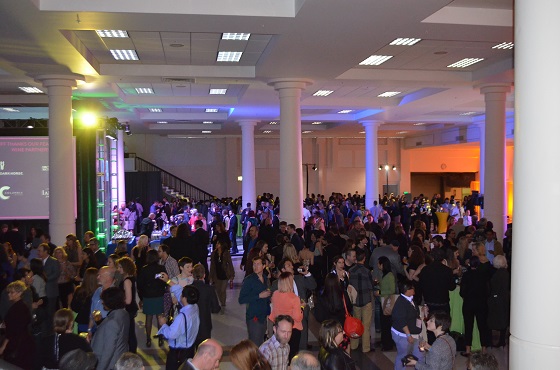 Mr. Feig worked the red carpet like a seasoned veteran of several similar campaigns, and patiently waded through a number of photo ops and on-camera interviews before making his way into McCaw Hall for the premiere. Once inside, Mr. Feig and all other attendees were subjected to the dazzling architecture of the renovated opera house, which seats just under 3000, and boasts a contemporary design that encourages a feeling of inclusive openness via its five story glass wall. Metallic scrims twist the interior and exterior spaces into one woven tapestry, and compliment the four story grand staircase that ascends from lobby to balcony.
As is always the case with these affairs, the most entertaining element of the evening had less to do with the featured picture, and more with the vicious social-/class-struggle taking place on the balcony landings and liquor lines. McCaw Hall was not designed to host a throng of thirsty twenty- and thirty-somethings looking to drown their almost-Friday sorrows in a delicious cup of booze. Opera and ballet patrons that usually lay claim to this space may drink (and this particular sub-set of post-40-somethings made their presence at the opening night gala felt), yet their ilk were crowded by the younger, thirstier, feistier multitude in attendance. It's always a strange scene when these groups mingle, for butch lesbians with 24 inch biceps and wig-wearing men in kilts don't usually run in the same circles as 70-year-old retirees observing strict salt-intake guidelines.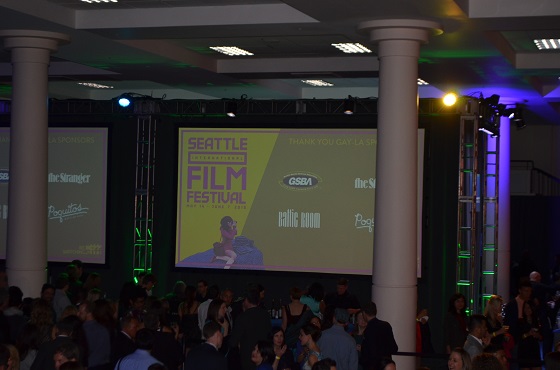 This cultural juxtaposition was something one could almost taste in the air, yet the mood of the evening kept the atmosphere light. Indeed, no matter what tribe the different attendees associated with, all seemed to be in a pleasant mood, and possessed of a more welcoming disposition than what this particular journalist has seen in years past. Seattle has changed a great deal these last four or five years, and rebounded from the national recession with a buoyancy and vibrancy practically unparalleled amongst its big-city peers. Housing prices are way up, and unemployment rates are down: the combination of which has brought a level of excitement and general optimism to Seattle residents unequalled since the heady days of the dot-com boom years.
This general goodwill carried over into the rest of the evening, where Spy elicited riotous laughter and side-grabbing testimonials to its popularity among the gala's attendees. A brief Q&A with Mr. Feig followed the picture, which was itself followed by the after-party in the banquet hall just across from the opera house where Spy was shown. Long lines for booze and gratis snacks provided by the festivals sponsors again defined this last portion of the evening, which, again, was defined by its civility and good humor. Gala attendees sipped Rebel Yell whiskey gingers and nibbled on mini-cupcakes while discussing their favorite Melissa McCarthy moments from just minutes before, along with the other movies they hoped to see over the next three-plus weeks.
In all, the evening was yet another rousing success for the organizers of the 41st Seattle International Film Festival, who have one hell of a few weeks ahead of them, yet the foundation via the opening night gala for yet another stellar year.