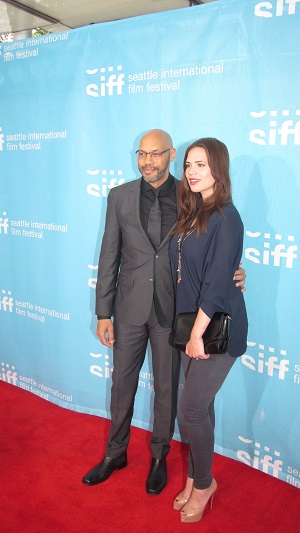 Seattle, WA – Once again, Scene-Stealers has sent its chief west coast film correspondent to cover the opening night festivities of the Seattle International Film Festival, and once again, your humble author just barely got out alive. Well, okay…actually, this year it really wasn't all that bad. For those of you who have followed the adventures of this particular Gonzo journalist at previous SIFF premieres, the evening's clash between well-heeled, social security-collecting high-society types and snarky, bourbon-swilling hipsters is a familiar one.
Each year, SIFF's opening night festivities draws a healthy mix from both camps, and more or less turns the whole lot loose so that naive and entitled undergrads can brush elbows with the serious festival donors. Nearly all of them, to a woman and man, look on with disdain as the young adults of the next generation jockey with the grizzled old-guard for a good spot in front of the bar: people from both ends of the spectrum unsure why the other is even allowed to live.
Still, as messy as it can be mixing both of these demographics, it is a scene altogether appropriate for this city and its film festival, for both have always been about breaking down the barriers between artists and the community that supports them. If acne-plagued twenty-two year olds want to hob-nob with the mayor, local filmmakers, obscenely rich donors, and the writer-director who just won an Oscar for his work on 12 Years a Slave (John Ridley), then why the hell not? This isn't New York, where only the rich get into these kinds of functions, or L.A., where you have to be a well-connected member of the filmmaking community to sneak into this sort of event. No, this is Seattle: a city known for its arts, if not its social pedigree. Around here, people feel as if the arts belong to the citizenry, and at red carpet events like the 2014 Seattle International Film Festival Opening Night Gala, the people were well-represented.
Thursday evening's premiere event delivered on expectations born out of a cracking 2014 program line-up, but also the buzz that's still swirling around last year's opening night festivities. The 2013 SIFF premiere featured Joss Whedon's Much Ado About Nothing, and the director made it out to Seattle for the red carpet event. An imposing mix of comic book fan-boys, Buffy devotees, and Firefly fanatics turned the evening into something just short of a madhouse, yet it made for one hell of an interesting evening, and a great opportunity for SIFF to showcase one of the gems from last year's line-up.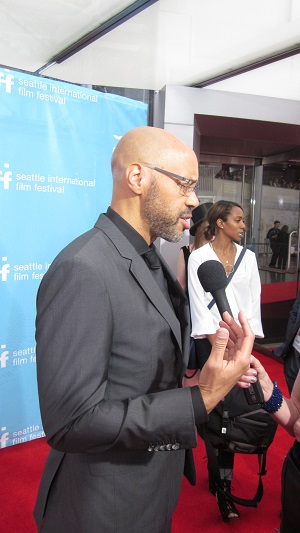 Not to be outdone, 2014's opening night brought the arrival of Academy Award winner John Ridley, whose new Hendrix biopic, Jimi: All is by My Side, kicked the festival off. Scene-Stealers is nothing if not well-respected within the film community, so Mr. Ridley saw fit to give this particular journalist a moment of his time just before entering the theater.
Scene-Stealers: Mr. Ridley, could I get a quick word?
John Ridley: Sure, absolutely.
SS: If you had to pick a favorite Jimi Hendrix song, what would it be?
JR: Ah.
SS: It's a tough one, I'm sorry.
JR: No, no, it's okay. But it is a tough one. And people ask me, and I can't give one, I got to give three. "Axis: Bold as Love," "Little Wing," and "Sending My Love to Linda," the studio track…
SS: Ah, nice. Well, I'm a Machine Gun fan, myself.
JR: They're all good man.
SS: Well I appreciate you coming over to talk to me. Thanks. Enjoy tonight.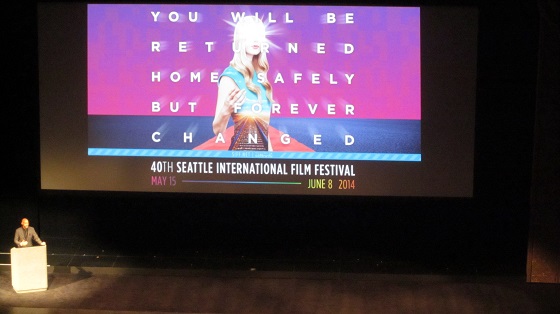 Jimi: All is by My Side played well in front of an enthusiastic audience eager to drink in a biopic featuring one of the city's most celebrated sons. Shown in the opera hall, on a screen that would make an IMAX usher blush, the rich, visual texture of the film was brought to life. The added bonus of having a movie about an innovative Seattle artist whose bold, iconoclastic vision forever changed the landscape of his medium seemed to resonate with the crowd, and they brought that enthusiasm with them when festivities shifted into the party phase of the "premiere/party."
Indeed, after the film's conclusion and Mr. Ridley and co-star Haley Atwell's brief Q&A session, when the assembled crowd moved next door to the Exhibition Hall, things took off. SIFF's opening night offers up not just the opportunity to see the world premiere of a film with its filmmakers and other notable industry guests, but also the chance to imbibe in some of the finest food and drink this city has to offer. Local businesses like Ivar's, Salumi, Dumpling Tzar, Dilletante, and Pike Place Chowder sponsor SIFF and catered the event (as many of them have in past years). These food tables are also the source of the now-infamous Disneyland-esque lines and cocktail dress elbowing that is as much a part of the evening as the red carpet or the film premiere.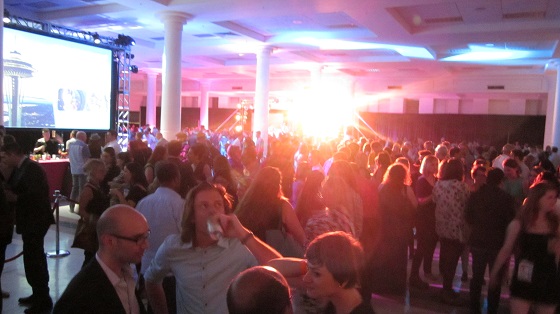 To this journalist's surprise, however, things seemed far tamer in 2014. Yes, the stark generational divide was in-place and evident as ever, yet there was something of a truce in the air: an unspoken cease-fire. Whether it was the absence of fan-boy assholes and autograph hounds from last year, or the dickhead convention that must have been passing through town during 2012's opening night, this year's event was a much more civil affair. Sure, there were drunk, rich, entitled shit-heads cutting in line as before, and the miserly hags palming complimentary chocolates by the purse-full, yet their number was fewer, and their impact far less pronounced.
Sure, the red-carpet press line was savage, the jockeying over a position in the bar line was intense, and the sight of well-heeled socialites on their fifth champagne cocktail doing the funky-chicken on the after-party's dance floor nearly sent your humble author into a shock-coma, yet in the end, it was actually one hell of a night.