Since when was it okay for movie stars to sing?
Despite his hit "Respect Yourself," Bruce Willis sure didn't leave me breathless for the return of Bruno. I was happy to hear that Eddie Murphy thought he was Rick James, bitch, and wanted to "Party All the Time," but even happier to hear that that sicky-sweet insipidness was the end of his musical aspirations.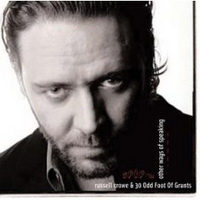 Thank God Russell Crowe eventually got tired of 30 Odd Foot of Grunts (tied for worst name ever with Dead Girls Ruin Everything) and disbanded the group in 2005. I really wish that Juliette Lewis would return to acting and stop making so much damn noise with the Licks. I can say I'm a big fan of Kevin Bacon, but not when he's singing with his brother in The Bacon Brothers.
Although Keanu Reeves probably played bass as good as he needed to, his band Dogstar was nowhere near best in show. And it only takes about 20 seconds of listening to Jared Leto's 30 Seconds to Mars before I knew that the farthest planet in the solar system is too close to that shit for me. (God help anyone who accesses any of the above links.)
So, when did movie stars actually start making good records?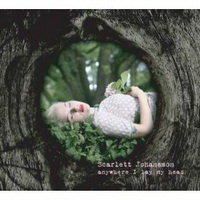 Apparently, in 2008. Scarlett Johannson has an album coming out on May 20 called "Anywhere I Lay My Head," and it is comprised mostly of Tom Waits covers. (That was her first really smart move.) It was produced by Dave Sitek from TV On the Radio, and the first single, the noisy wall-of-sound, banjo-laced "Falling Down," features backing vocals by David Bowie (her second really smart move). Add on top of that a low-budget "day in the life" of a movie star that avoids all the glamour and features not one moment of lip-syncing, and you've got a really great combo.
She doesn't have some run-of-the-mill show-off "American Idol" voice either. She sounds like a pissed-off Sinead O'Connor who sings just a shade more in tune than Nico. I've been humming this song all day. Apparently being a gorgeous movie star who works with A-list directors and moonlights as Woody Allen's new muse was not enough? Nice work, Scarlett.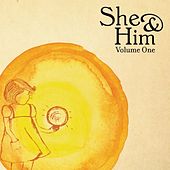 Another record out now that has been growing on me is the new album by She and Him. Released on indie stalwart Merge Records (yay, Superchunk!), the duo is actually actress Zooey Deschanel ("Almost Famous," "Elf") and musician M. Ward. Their first album, simply titled "Volume One," has a throwback Phil Spector sound (kind of like "Falling Down") and a laid-back acoustic nonchalance about it as well. Not sure how I feel about the Beatles cover "I Should Have Known Better" except that they should have known … you get the point. (That was too easy–sorry.) But overall, the mix of originals and covers on "Volume One" make for a good listen. Check out this video of Zooey and Co. performing at SXSW this past March.
[youtube 0nK4ZSvzFKg nolink]