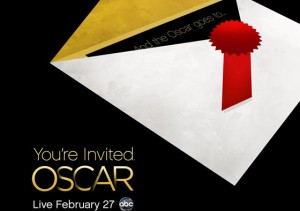 Sunday Feb. 27, 2011 at 6:00 pm the Red Carpet entrances start at the 83rd Annual Academy Awards…
And that's the time that we begin the festivities at Kansas City's Crosstown Station for the Scene-Stealers Oscars Watch Party!
Scene-Stealers editor-in-chief Eric Melin (that's me) will be co-hosting with Matt Larson and a panel of special guests at this awesome potluck affair.
There is no cover to get in, the upstairs bar is beautiful and has many awesome screens to watch the event, AND we'll be giving away lots of awesome movie posters from the past year or two of film.
I haven't figured out the best way to play the online Pick the Oscars contest yet, but I'm thinking about having an entry form on the site that you fill out, print, and bring with you…
The problem is, you have to get there before the first award is announced (at around 7:15 or so).
Will be people get there on time to do that?
Leave your suggestion below!