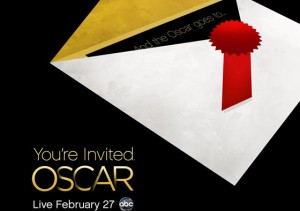 Do you like free movie schwag? We sure do and we'll have plenty of it to give away this Sunday night at the Crosstown Station in Kansas City for the people who predict the most winners in this year's event.
Scene-Stealers is sponsoring the 2011 Oscar Watch Party Potluck Sunday night February 27 at 6pm.
The Red Carpet starts at 6, but the awards themselves don't start until 7pm. ANY BALLOT FILLED OUT HERE AFTER 4pm WILL NOT BE WAITING FOR YOU AT THE PARTY but we will have ballots available at the party for you to fill out!!!

To enter, fill out this online ballot before 4pm Sunday night or fill one out at the party before the awards start getting handed out!
Don't forget to enter your name, one choice in each category, and the answer to the tiebreaker.
Scroll to the right and click 'finished' when you are done and your answers will be recorded. Your ballot will be waiting for you at the party so you can play along.
Good luck!