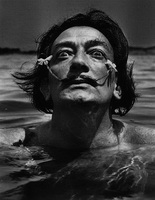 Variety is reporting that Antonio Banderas is in final negotiations to play surrealist Salvador Dali in the Simon West-helmed indie biopic "Dalí ." I would absolutely love to see a movie that portrays one of the 20th Century's most interesting media manipulators and artists, but is Simon West really the director to do this?
The movie is said to be a combination of music and CGI sequences that will combine (in a surreal manner, I suppose) to form a picture of the man who used sin, sex, and surrealism to stoke the fires of America. it will also concentrate on his relationship with wife/muse/manager Gala.
Simon West must really want to change up his modus operandi, because he is the same guy who has directed big-budget tentpoles such as "When a Stranger Calls," "Lara Croft: Tomb Raider," "The General's Daughter," and "Con Air."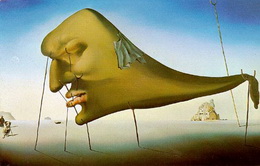 Meanwhile, Al Pacino is also slated to portray Dalí in Andrew Niccol's "Dalí & I: The Surreal Story." Niccol is the guy behind the underrated sci-fi film "Gattaca," starring Ethan Hawke, Jude Law, and Uma Thurman, but he's also the director of "S1m0ne." The latter is his only collaboration with Pacino, and I had the severe misfortune of watching it on an overseas flight when nothing else but "C.S.I" reruns were on. It was a painful, painful experience.
"Dalí & I" is based on a book by Belgian writer Stan Lauryssens, who has been in jail in Belgium and Spain for fraud and selling faked Salvador Dalí works of art. The movie's perspective is through his eyes. Lauryssens is slated to be played by Cillian Murphy (the Scarecrow from "Batman Begins").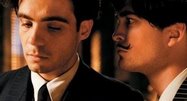 The only movie that's completed is "Little Ashes," which has no American release date yet, but has been shown at some European film festivals. Starring Robert Pattinson (of the upcoming "Twilight" and Cedric Diggory in "Harry Potter and the Goblet of Fire"), it's not just about a young Dalí, but also the lives and loves of filmmaker Luis Buñuel and writer Federico García Lorca.