Like most casual internet grazers, you were probably as shocked as I was when Yahoo posted a picture of our 16th President having lunch in his tailored boot-cut jeans and Ralph Lauren sweater just the other day.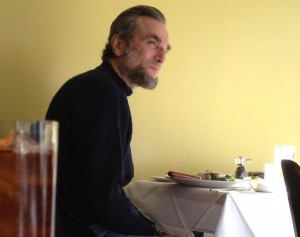 Upon closer inspection, I learned that scientists had not teleported Abraham Lincoln forward into this tacky year of our Lord, 2011, but that it was instead a photo of Daniel Day- Lewis, who was taking a quick break from filming on the set of Steven Spielberg's Lincoln biopic.
This photo should act as the warning volley for any of you faint-hearted souls out there that don't feel you can stomach a dork reckoning the likes of which this world has never before seen.
Hollywood has thrown itself behind the notion that the Civil War will be the next 'big thing,' and seem to be angling for a piece of the action, the first offering coming in less than seven months with the June 2012 release of Abraham Lincoln: Vampire Hunter.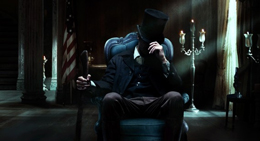 Yet the biggest hitter is obviously Lincoln, the aforementioned Spielberg offering that is slated for a December 2012 release with the full weight of an already-expected Oscar push on behalf of Mr. Day-Lewis.  The film is the oft-spoken about baby of Spielberg, who has supposedly been tinkering with the project for the better part of a decade.  The film will benefit from a release ahead of the wildly ambitious, but no less audacious To Appomattox, a Sony Pictures Civil War miniseries slated for 2013.
For those of us with two degrees in American History, something this promising only comes around once in a lifetime, and is enough to get our small clan of albino bookworms out of the archives and into equally dark theaters, if only for a few hours.
Of course, the To Appomattox series probably took the lower, albeit smarter, road in their decision to present their offering in miniseries form, where social interactions and nasty encounters with members of the opposite sex might threaten an otherwise jaunty learn.
Yes, while most people relish the opportunity to get outside and absorb a little sun, a majority of the targeted audience for these efforts spend their lives acting as if they're allergic to the shiny orb in the sky.
It is for this reason that I'm putting my money on To Appomattox as it concerns the eventual success of these projects, but if one can be sure of nothing else, it's that in about six months, a serious Civil War reboot will begin.