The Limelight Editions series of "If You Like" books takes big pop culture phenomenons and tracks their origin and influence to come up with a comprehensive resource of recommendations.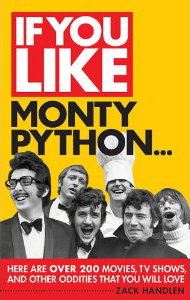 The new book If You Like Monty Python…, written by Onion AV Club contributor Zack Handlen, takes a look at the massively influential British comedy troupe and offers a ton of suggestions for those willing to use Python as a barometer for their tastes going forward.
The last book in the series, If You Like The Sopranos..., was more of an analytical look at the history and genre of crime movies and TV shows. The subtitle for that book said "over 150 movies, TV shows, and other oddities you will love," but Handlen ups that number by 50 in the Monty Python book.
Even if his book goes into a little less detail than its predecessor, it's hard to find fault in a pocket-sized book that includes not just every Monty Python-related piece of media, but also traces a through line from the Marx Brothers to the Ealing Studios comedies to Python and beyond to TV shows like Mr. Show with Bob and David and Community.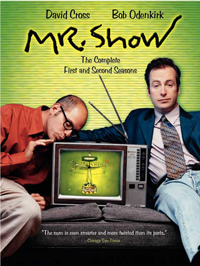 "You could say that Monty Python did for comedy what The Beatles did for music," Handlen writes in If You Like Monty Python…. He then follows up with: "Anyone listening would almost certainly and rightly, think you were a bit of a prat, but you could say it."
I'm with him on this, even if it makes me a prat. Monty Python's brand of humor was based in absurdity and chaos. Maybe you could even call Python punk-rock comedy troupe. Like the Marx Brothers, their sketches were anarachic. But what Python did was push the boundaries of what This is Spinal Tap termed "the fine line between stupid and clever." (The Tap is, of course, also mentioned in the book.)
Handlen's If You Like Monty Python… is a zippy read. It careens from one side of the ocean to the next, follows all the Pythonite's side projects from the brilliance of The Rutles to Fawlty Towers to the film career of the only American Python member Terry Gilliam.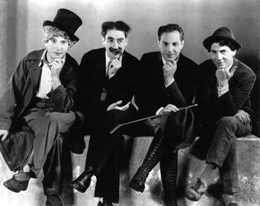 Some of the extrapolations of Python-influenced comedy seem a bit like stretching (The Informant! and Wet Hot American Summer come to mind), but Handlen covers a lot of ground quickly and gives a nice summation of each program/movie, so that one's decision to rent, stream, or buy, is well informed.
Even as big of a Monty Python fan as I am, If You Like Monty Python… caused me to put a number of things in my Netflix queue.
So if you're a fan of irreverent, absurd humor and you feel like you've exhausted all the obvious Python avenues, you may want to check out Zack Handlen's If You Like Monty Python… because there's a lot more where that came from.