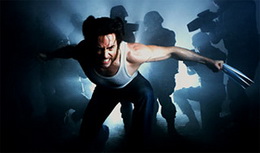 Multiple endings? Different Deadpool endings for the new "Wolverine" X-Men movie? Easter eggs? Links to different "Wolverine" endings? As Marge Gunderson from "Fargo" would say: "You betcha."

I'm going to see an advance screening of "X-Men Origins: Wolverine" in about two hours and I've been reading a lot of chatter about multiple endings for the movie. From what it sounds like the movie itself will just have one common ending across all prints, but after the credits roll, there will be a different easter egg "tag" featuring one of the many characters in the movie. NOTE: Here's a link to our on-camera review with clips and my print review.
This is similar, I would imagine, to Samuel L. Jackson's cameo after the credits with Robert Downey Jr. in "Iron Man." Rather than being an integral part of the movie, the scenes are probably just a tease to what's coming next. They are also no doubt a way to get die-hard fans into the theater multiple times to combat the early leaked version that popped up on the Internet.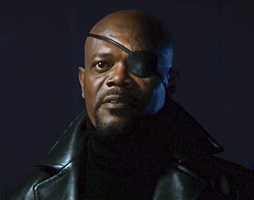 It's also like the movie "Clue" (1985), except that film actually revealed the killer to be a different character in the last reel of the film proper (Which is a really bad idea from a screenwriting point of view–did they also foreshadow and drop clues to each one of the possible killers throughout the movie?)
Tonight's screening in Kansas City, MO had a Stryker scene on the highway at the beginning/midway through the credits, and a Deadpool/Weapon XI scene (I say this because Ryan Reynolds played Deadpool , but Scott Adkins played Weapon XI) at the very end.
Anyway, several people have seen "X-Men Origins: Wolverine" already. Rather than printing spoilers as to each ending tag, let's just use this post to catalog the ones you saw and where you saw them. So far, we have three. Please add the character featured and city you saw the film in the comments below! Let's see if there's any pattern to where these different versions are going. Once they show up on the Web, we can post links to them too. Here's what's been reported so far:
XMenFilms.net: There's one with Stryker, and one with Wolverine in a Japanese restaurant.
ComicBookMovie.com: As for the secret ending we saw tonight, I'll only say that it featured Deadpool, but I won't say anything more, as I don't want to spoil the ending.
Ashley Willson from Timonium, MD saw Wolverine, but wanted Deadpool.
SillySully7 got Deadpool and says the Stryker ending is probably on every print. I think he's right.
Neosoul got Wolverine and Stryker, but also wanted Deadpool.
Laura says "Maryland's Arundel Mills Muvico 24 had the Deadpool ending."
Carmelita, at the Regal Cinemas in Newark, DE, got the Deadpool ending.
Erick says he's rumor of a third ending, but saw the Deadpool one, and describes it in detail (SPOILER!)below at comment #16.
Nina saw a different ending in Kansas City, which means that multiple prints are being sent to each market. Good to know: "plaza cinemark, saturday 5/2, japanese restaurant"
Paul Phoenix says: "Saw it at two different theaters, one was a midnight showing at United Artists in Oxford Valley, PA: got the Wolverine Ending. Saw it again in Warrington at the Regal, got the Deadpool Ending. Both also had Stryker walking midway thru the credits."
Kristin from Madison, MS saw the Deadpool ending on Sunday, 5/3.
Bobbys World saw the Wolverine "Drinking to Remember" secret ending in Augusta, GA on 3-May-09. He also has some interesting comments about Stan Lee's cameo and the difference between Deadpool/Weapon XI in comment #21 below!
Scott Free saw it at the AMC Tallahassee, FL theatre 19, and sawthe Logan-in-Japan ending. "Damn, I wanted the Deadpool ending!" he says.
Patrick works at the Regal in Garden Grove, CA., and says "We have both endings on our prints (not both on the same print)."
ray461 says: "My wife works at the movie theater, so I get to see all the dry runs on movies. I saw only 2 different endings to this movie. The 'walking stryker' is on them all. But I have seen the Logan in the bar and the deadpool endings. I'm not sure if there is a 3rd one or not. I have heard that there is a 3rd, but would like to know for sure."