Did somebody tell on somebody? Bad idea. You wouldn't like Tyler Durden when he's mad. After a month of speculation, Edward Norton, star of the new "The Incredible Hulk," has finally made a statement. It seems that the actor, having previously given full authority by Marvel Studios, disagreed quite vehemently with the more action-styled cut of the upcoming movie, out June 13. When news of the rift broke in March, Norton clammed up. Now, he's saying that the press coverage has made it a "feud." From EW.com: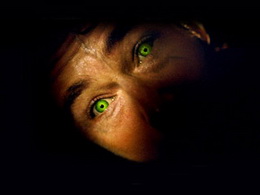 "In recent months, Norton and the film's director, Louis Leterrier (The Transporter), campaigned for a longer, more detailed film. Marvel Studios wanted a faster, leaner one. Marvel won. The press is what kept Edward and Marvel from talking to each other," Leterrier says. "[The argument] was nothing, but then it became something big." Norton is honest and forthright, say those who've worked with him, so why hasn't he defused the situation by speaking up? Sources say the actor is worried about being unfairly branded "a pain in the ass" by the press. They say he wants The Incredible Hulk to be a hit — and concedes that Marvel's cut, though not what he wanted, is more commercial than his."
It's nice to know that Hollywood hasn't advanced beyond grade school recess mentality. Personally, I'd like to see Norton's cut. Speaking as one who liked the meditative Ang Lee-directed "Hulk" quite a bit, I may be in the minority, but remember it was Norton who had final cut on "American History X" (he took it away from director Tony Kaye, who then filed to be credited as 'Humpty Dumpty'), and that movie turned out pretty damn good. It even won the Norton an Oscar nomination. Hmmm….maybe that's a litle fishy after all. Anyway, part of what makes the Hulk/Banner thing work is that whole inner turmoil. Getting deeper into that and exploring the Jekyll/Hyde-ness of it all sounds way more interesting than watching him throw around a bunch of tanks. Actually, now that I've printed that, I think a little of both would be nice. Can't we all just get along?
…
Here's a real scoop—this announcement isn't even on the Nokia website yet. Spike Lee is entering the world of social media and you can work with him!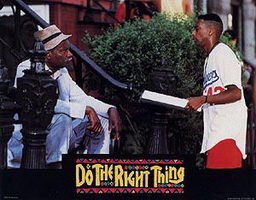 The director will be directing the first-ever social film—that is, a collaborative movie where people from around the world can work with each other on filming, acting, editing and producing. Of course, that means people will also be able to work "virtually" with Spike Lee as well.
Starting on April 24th, people can visit nokiaproductions.com to upload, edit, view, and vote on content. This will continue through August 2008. Spike Lee will direct the collaboration digitally from the website. He will guide and critique creative submissions throughout the production. He'll then select three final submissions to be edited into his director's cut that will premiere at the Nokia Theatre in Los Angeles later this year.
My big question would be wondering about the content. Documentary or fictional narrative? Or will it even have a continuing thread? Will it be short films tied together or one over-arching theme? Either way, my interest is piqued. The chance to work with Lee on any level is pretty fantastic.
…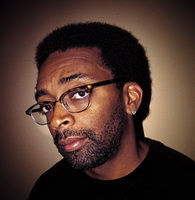 J.D. and I make tons of Top 10 lists here at Scene-Stealers– love the list-making! It's addictive and fun to go back through that huge mound of useless info I call my brain and call up the way I felt watching a movie twenty years ago. Coming up with these lists is no easy task, but what's nearly impossible is coming up with an all-time greatest movie list. Fortunately for me, I have thought about this particular topic so often, that three movies stand head and shoulders above the rest for me. These three films are so near and dear to me that  without them, I wouldn't be who I am. They inform how I think about myself and people around me every single day. Silly? Maybe, but anytime some new appreciation or info about one of them appears, I gobble it up. The New Yorker ran this piece recently where Spike Lee looks back on making my third favorite film ever, "Do the Right Thing," twenty years ago. And of course, it wouldn't be a Spike interview without some juicy quotes. " Remember what Kim Basinger did at the Oscars that year?
Spike: "Onstage she said, "The best film of the year is not even nominated, and it's Do the Right Thing." I didn't even know her. But when Driving Miss Motherfucking Daisy won Best Picture, that hurt … No one's talking about Driving Miss Daisy now." Check the rest out here.
…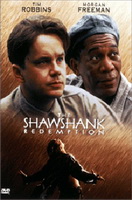 Movie posters are so freaking boring these days. The studios are so concerned with marketing, that there's no room for creativity, it seems.
(Don't even get me started on DVD boxes. That is the worst shit ever. Put the biggest star in the front and make him/her the biggest thing on the sheet, even if they were only in the movie for ten minutes. I love it when they go back to an old movie and re-do the artwork to feature an actor's face who wasn't a big draw when it came out.  "The Shawshank Redemption" DVDs are like that, even though its theatrical poster is great, and is listed on this list as one of the best. The original poster has the "rain rebirth" pose, facing away from the camera, while the first DVD has Tim Robbins and Morgan Freeman's big fat faces and a smaller version of the rain sequence below them. See left. A Special Edition came out later, with cover art that was way worse– that horrible "Star Wars" painting-style crap that shoehorns in even more fat faces. See below right.)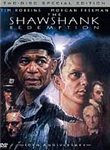 Anyway, even with theatrical posters, there's rarely any good ones. This list of the 100 greatest movie posters shows how much we are missing out on today, although some of them are new movies. Of course, they are the ones that aren't trying to sell star power, but instead, a concept.
Check out the poster for "Hard Candy"— that is an example of a great modern movie poster. It's a startling list, and I agree with most of it, even though I've never even heard of its #1 entry. "Titanic," though? Ugh. Can't go with them on that one. Anyway, click here to check 'em out.
…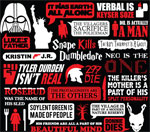 SPOILER ALERT! If you don't read the Harry Potter books and you want to save plot surprises for the movies, DO NOT click on this next link. It's for a cleverly designed Spoiler Alert T-Shirt that mixes iconic images and fonts together with simple phrases. Just to preserve the nature of most of these spoilers, I'm including only a very small, nearly unreadable version of  the design on this webpage, so that if you want to see it bigger, that's your choice. honestly, that waas the only spoiler for me. Most of them are films that any big movie fan has already seen anyway. What makes this shirt design so funny is how quickly it gets each point across. It's definitely one of those "I'm cooler than you"-type shirts.