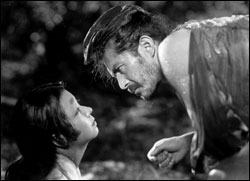 Apparently, there's an English-language remake of Akira Kurosawa's masterpiece "Rashomon" in the works. Hmm, that's kind of weird since the central conceit of that movie (that every different person can have a different perspective about the exact same event) has been ripped off a billion times since 1950. Hell, just this year, there was "Vantage Point." Apparently, action will be moved from ancient Japan to contemporary America, where a court must decide the facts about the rape of a woman and the murder of her husband. Turning a classic into a crappy courtroom drama–great. Maybe they can get Morgan Freeman to play the judge.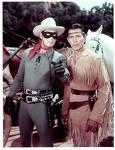 But how many bottles of rum will he get? Johnny Depp will reprise his role as Captain Jack Sparrow in another Disney "Pirates" film. Thank God he'll also be playing icons like Tonto and the Mad Hatter in "The Lone Ranger" and Tim Burton's 3D performance-capture (see "Beowulf") adaptation of "Alice in Wonderland," respectively.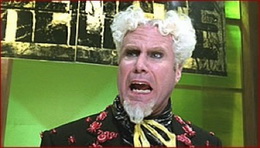 If Mugatu (Will Ferrell) were here, he'd tell you that "Vampires are so HOT right now!" Just look at the upcoming, much-anticipated "Twilight" and HBO's Southern vampire show "True Blood." Now, Matt Reeves, the director of shaky-cam monster flick "Cloverfield," (who also used to work on Joss Whedon's "Buffy the Vampire Slayer")has just signed on to direct a English-language remake (I'm sensing a pattern here) of a Swedish vampire flick called "Let the Right One In."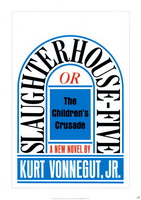 Am I taking crazy pills? "Pan's Labyrinth"/"Hellboy" director Guillermo del Toro is writing a vampire trilogy of books? Guess so. The busy del Toro is booked up through 2017. Check this out: For the next five years, he's committed to two movies of "The Hobbit." Next? Remakes of "Frankenstein" and "Dr. Jekyll and Mr. Hyde." Then, he'll bring Kurt Vonnegut's "Slaughterhouse-Five" to the screen for the second time. (Hope it's better than Bruce Willis in "Breakfast of Champions.") Finally, he is attached to "Drood," based on a 2009 novel by Dan Simmons that mixes history, biography, and dark fantasy, looking at the lives and secrets of Charles Dickens and his novelist friend Wilkie Collins from 1865-1870.
Speaking of Bruce Willis, he's making his directing debut with a psychological thriller (see "Color of Night") called "Three Stories About Joan." It's about a young woman who loses a grip on reality, kind of like he did in "12 Monkeys." Everything can be related back to Willis.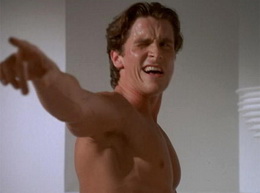 It's hip to be square: A musical of "American Psycho" is in the works, complete with killer Patrick Bateman's favorite 1980s music. It's being fast-tracked due to the current financial crisis on Wall Street.
What would you do if you were the last male on Earth? That's the question that the popular comic series "Y: The Last Man" asked through 60 issues. Now, "Eagle Eye" director D.J. Caruso is moving forward with his dream project, a one-shot adaptation of that very-graphic novel.