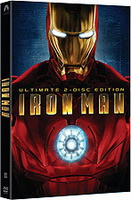 Questions about the "Iron Man" sequels? The DVD release? Upcoming storylines? "The Avengers" and future Marvel tie-ins? An IMAX release? This long interview at SuperheroHype with director Jon Favreau (finally hired on by Marvel) ought to answer any of those. If that's not enough, here's more. And more.
Films number 4 and 5 in the "Spider-Man" series will be filmed back to back and are expected to be directed again by Sam Raimi. Tobey Maguire has a pretty sweet deal for starring in both, but it is unknown whether Kirsten Dunst will return.
Darren Aronofsky is riding high after his new indie "The Wrestler" was sold, but let's look ahead to his "Robocop," which he says will be a completely different movie, not a remake of Paul Verhoeven's classic.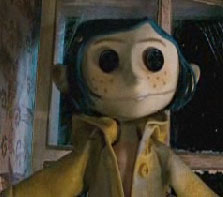 I reported on the Henry Selick-Neil Gaiman new stop-motion animated flick "Coraline" last month when I saw some exclusive clips at Siggraph 2008 in LA. This is an impressive behind-the-scenes report from the set of the movie, as well as an in-depth interview with director Selick.
Michael Douglas as Liberace in a biopic directed by Steven Soderbergh? Only if Matt Damon plays his boyfriend.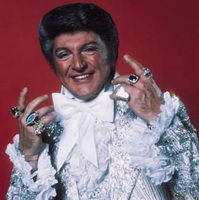 Producers Don Carmody and Sam Raimi are in talks to bring the stage play "Evil Dead: The Musical" to the big screen in full 3D glory. Check out YouTube for clips from the play. The movie will feature "some" of the original cast, though star Bruce Campbell may be too old to star as Ash.
Robert Greenwald's Brave New Films is quickly becoming a major player in the political scene, in part because it embraces the immediacy of online video. They are offering Michael Moore's new documentary as a free download starting Tuesday and are able to take new developments in the presidential election and turn them into short films that become viral sensations. There's a great profile of Greenwald (who also directed Olivia Newton-John's surreal 80s musical "Xanadu;" love the E.L.O. on that soundtrack!) here at PBS' Media Shift. Here's a video that exploded right out of the gate:
[youtube ek3jAkx9m10 nolink]