It's tough. I still haven't gotten over it. "Watchmen" was a disappointment. For as many things as it did right (the opening credit sequence, the Dr. Manhattan flashback, the adherence to so much of the book) there are as many things that were just deal-killers (the fetishized violence, the slo-mo "cool" factor, the bland performances).
I even rented "Tales From the Black Freighter" last night and watched the DVD "documentary" that's included on the disc called "Under the Hood." (It's based on a supplement of the graphic novel.) My conclusion? "Under the Hood" was a complete mixed bag with a couple of inspired moments (mostly due to its meticulous recreation of a 1970s news magazine) and some more bad acting and laughable dialogue. (I'm sorry, Carla Gugino, but your character just isn't convincing at all. And the guy that play's Rorschach's psychiatrist? He's saddled with the worst line in either the movie or the companion DVD: "I really do hope that I'm able to psychoanalyze one of these masked heroes someday. That would be something." Really? Do they think we're twelve?)
"Tales From the Black Freighter" is well done, but without being used as a parallel story, there's not much point. The narrative doesn't comment on anything. After all, "Watchmen" the graphic novel achieved what it achieved because it pushed the limits of its own unique art form.
Comic Stripjoint contributor and Kansas City artist Daniel Spottswood summed it up perfectly (including my denial reflex that tells me I'll get over it someday and just enjoy the film) in this comic-strip "Watchmen" review from Rorschach's perspective: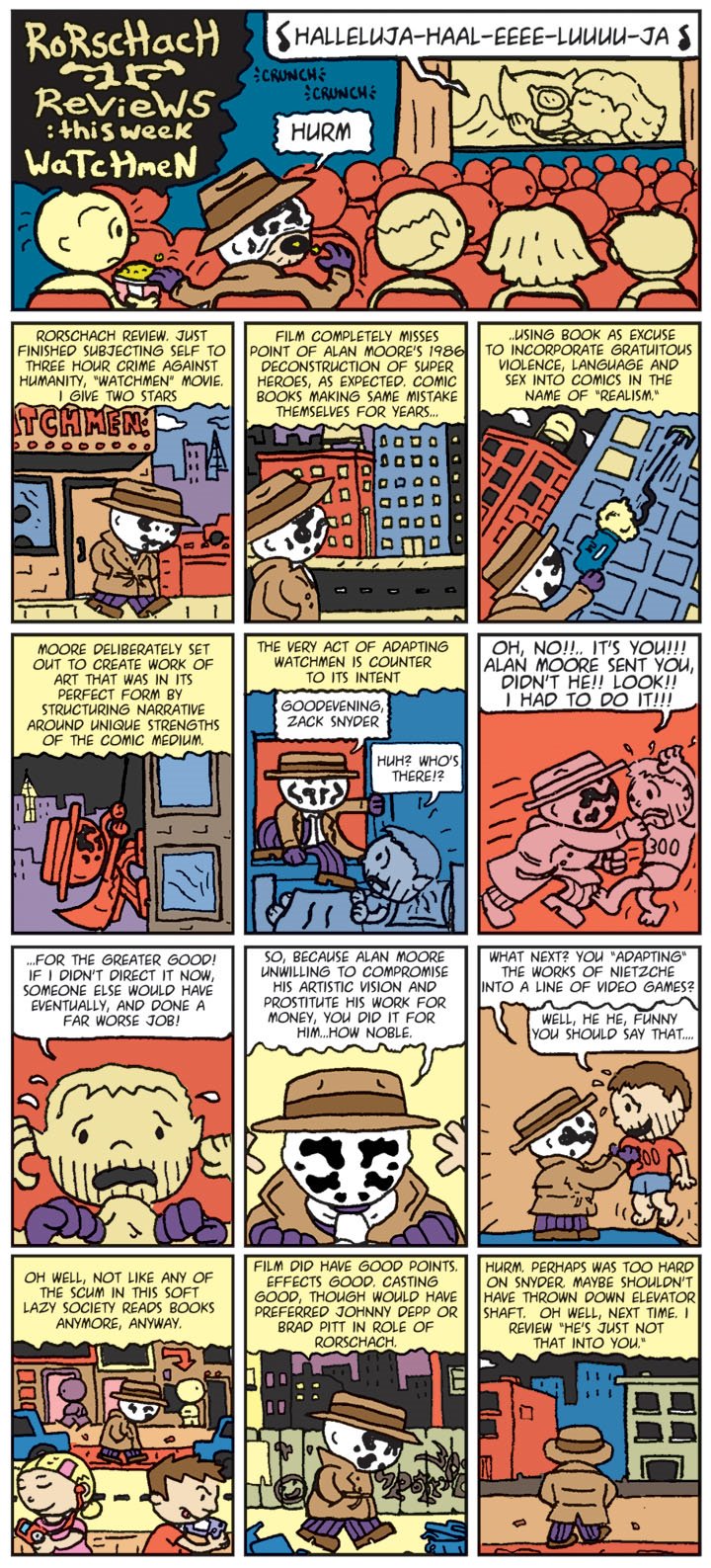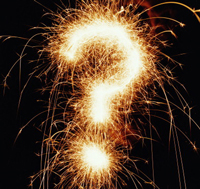 Who plays the role of Sweet Pea in "Sucker Punch"?