Fantastic Fest 2011 is under way, and contributor George Hickman is filing his reports each day as the festival and its movie events continue. Here are a couple condensed-reviews of new films at Fantastic Fest this year.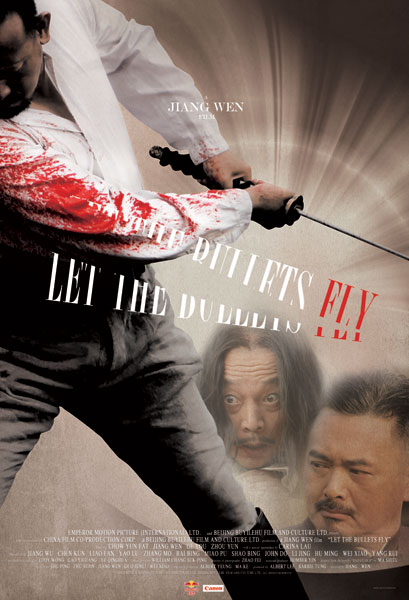 Let the Bullets Fly (solid rock fist up)
Given this Chinese film's title, it's surprising that "Let the Bullets Fly" places a much greater emphasis on the struggle between two powerful and intelligent criminals than gunfights.
Set in China in the 1920s, it tells the story of Pocky Zhang (Jiang Wen), the bandit leader whose reputation has grown to mythical proportions. Upon robbing a train and killing nearly all on board, he meets the con man, Tang (Ge You), on his way to Goosetown, whose governorship he has bought. Seeing an opportunity for an impressive haul for his men and himself, he decides to pose as the governor himself with Tang serving as his advisor.
Goosetown is overrun with organized crime, with the most feared gangster being Master Huang (Chow Yun Fat). Upon their first meeting, Zhang sees something in Huang much more interesting than the untold riches they could bilk through elaborate taxing schemes: he sees an equal. It is this rivalry that carries the film into greatness, as they maneuver against each other through increasingly desperate situations, while still trying to obscure their respective secrets.
While it has its fair share of thrilling action sequences, the best reason to watch it is for the performances of its leads. Despite the murdering and the robbing, Zhang transforms himself into an antihero you love to root for, and Huang is the type of villain you begrudgingly respect.
Interestingly enough, "Let the Bullets Fly" is now the highest grossing domestic release in China's history. It is blockbuster entertainment, but one that places value in an intelligent script with a dark sense of humor. Its more Kurosawa than Stephen Chow in its scope, running time, and overall approach. Its the type of blockbuster we could use more of.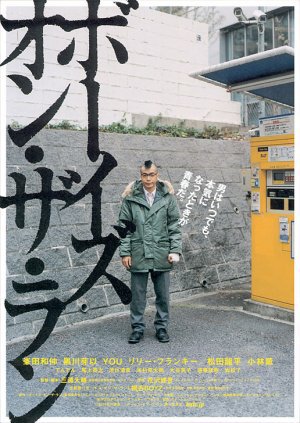 Boys on the Run (solid rock fist up)
The Japanese film "Boys on the Run" is an awkward comedy based on a manga about a shy young business professional, Toshiyuki Tanishi (Kazunobu Mineta), who treats his loneliness with sex lines and pornography.
One night at a party, he hits it off with an attractive coworker, Chiharu (Mei Kurokawa), who seems to show genuine interest after recognizing his thoughtful and kind nature. Unfortunately, his lack of confidence and general bumbling only make things worse and cause a series of comic misadventures that risk alienating her forever.
After his close friend Aoyama (Ryûhei Matsuda) betrays him, Tanishi decides he will take a stand for the first time in his life to defend his honor, the honor of his employer, and the honor of the woman he loves. In training for the ultimate confrontation, he draws inspiration from that icon of crazed determination, Travis Bickle of "Taxi Driver."
Aside from Tanishi's idolization of the protagonist, there are definitely other parallels between the characters and situations between that film and this one.
However, the two films could hardly be any more different when it comes to tone. Where as "Taxi Driver" has darkly comedic moments, it is at its heart much more grim than the largely comedic "Boys on the Run." By embracing his embarrassing flaws, Tanishi becomes an endearing underdog you want to cheer for, even if you'd never let him near your daughter. The film itself coasts largely on the clumsy charm of Mineta's performance and that of his adorable love interest. They deserve each other. Now if only she could see it that way.