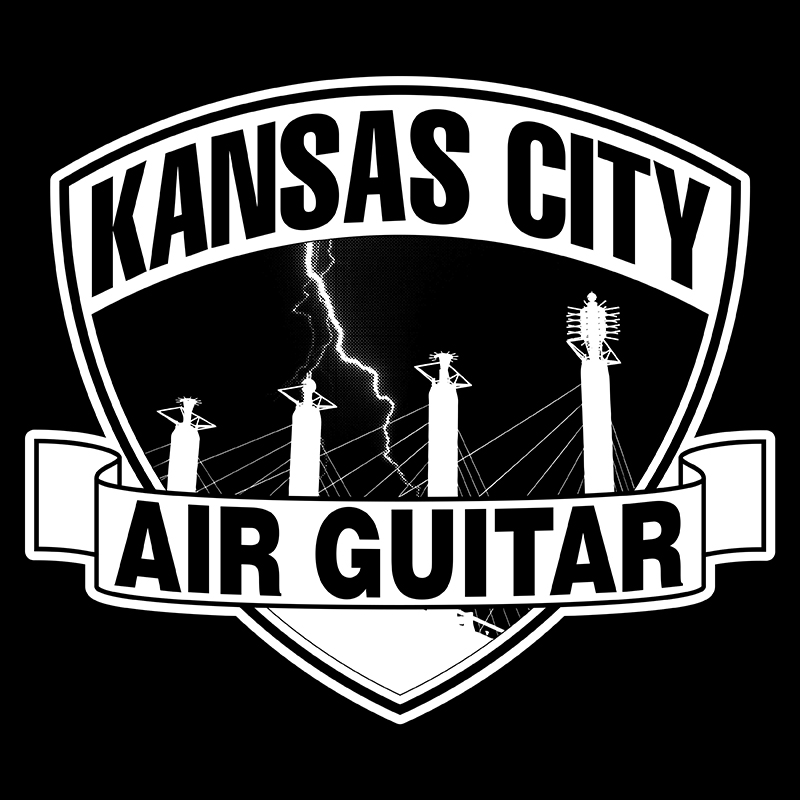 Kansas City is the center of the country and its the heart of competitive air guitar. Celebrate all the awesome airness in KC with this limited edition t-shirt, designed by the Iron Dragon himself, Justin Fox.
Preorder the shirt by May 3 and you'll have a couple of options.
$12 gets you the shirt hand-delivered to you at the KC Qualifier on May 23 — or at US Air Guitar Nationals in early August.
$16 gets you the shirt mailed to your home right after the KC Qualifier on May 23.
It's that simple.
Click the PayPal link below and enter the appropriate amount, then leave a comment here with the size of the shirt you want: YL, S, M, or L, and XL. XXL and XXXL are $2 more.