It has been awhile now that movie studios have been withholding certain films from the likes of we critics. In the past four years since I've been a regular reviewer, I've come to expect that most horror movies and some of the really lowbrow comedies will not be screened for the press. This edict comes down from the movie studio and is passed on to the local publicity reps, who schedule or don't schedule local screenings in their market.
Compared to those whose reviews appear mainly in print, I have quite a lot of freedom. I can do a review hours after seeing a film. I can write whatever I want and then immediately post it on the internet that night as long as its release date is the following day. 
(Studios really, really hate it when critics break release dates with early reviews, even though they let powerful ciritcs do it all the time–but that is a blog for another date.)
Even if that movie screens the night before its opening date, I can still conceivably make theFriday deadline (as long as I've got a lot of caffiene and nothing else to do). Print journalists will have an earlier deadline in order to make the Friday morning edition, so a Thursday night screening does them no good and no review will appear in the paper. This is exactly what the studio wants. When they think they have a stinker on their hands and they don't want anybody to know about it, they'll schedule a last-minute screening or no screening at all.
(I am a firm believer that bad press is better than no press at all, but obviously the studios are not.)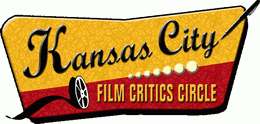 The Kansas City Film Critics Circle (of which J.D. and I are members), in an effort to stop this annoying and irresponsible practice, has banded together. The following statement, taken from the group's website, basically states that members should not cover any movie that is screened too late for print deadlines.
– Advance screenings held less than 24 hours before a film's opening will only be covered by KCFCC members who are still able to provide a review on opening day. In practical terms, this means nothing later than Wednesday evening screenings for Friday openings. Members who are able to make their deadlines in spite of late screenings are requested (but not required) to refuse to cover such films as a show of support for their colleagues.
As a show of support, we will adhere to this policy despite the fact that we can post on our schedule. Before this was drafted, I wrote a blog about Fox hiding "The Simpsons Movie" from us until the Thursday night before it opened. I wondered whether the movie was terrible or whether they were just punishing critics who publish early reviews (another thing the studios hate). It turns out that the Chicago film critics were having a similar tussle, and it was at least partially resolved that same week.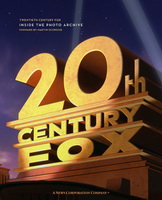 I'm not sure what that had to do with a phone call I received that week, but a last minute screening of "The Simpsons Movie" was suddenly scheduled in the middle of the day. I'm not really able to just leave work at a moment's notice so I couldn't go anyway, but it was a nice gesture, I suppose.  I ended up seeing the movie that weekend like everybody else and posted a late review because I figured that Scene-Stealers site watchers would want to know the lowdown on this film.
So when this week came around, it brought a mix of sadness and horror. I was surprised to see a Monday advance screening for "Balls of Fury," a particularly silly and sucky lowbrow comedy(see review here). I was also surprised and a little saddened that Rob Zombie's re-make of John Carpenter's slasher classic "Halloween" had only a last minute Thursday night screening. It is par for the course for horror flicks, but this one was directed by someone with an interesting track record. (For a horror film"The Devils Rejects" was pretty favorably reviewed by critics.) The idea of a horror cinephile like Zombie re-imagining a franchise that had been consistently mangled (6 more times!) since the original's 1978 release was intruiging.
In accordance with the KCFCC's new policy, I decidied that I wouldn't be reviewing "Halloween" today or later, despite the fact that I was really excited about seeing it and looking forward to sinking my teeth into a piece about it.
That doesn't mean that I wasn't able to catch a 10:30 preview at a local theater last night, though.

The anti-climactic ending to all of this is that Dimension Pictures probably knew what they were doing. They withheld the movie from us because they thought we would hate it. In my case, they were right. Zombie didn't re-invent the slasher genre. If anything, he may have proved that there is little life left in it at all. Some of the backstory of Michael Myers was creepy, but almost everything following it was a yawn and Malcolm McDowell was laughable, with none of the Shatner-esque sincerity of the original Dr. Loomis (Donald Pleasance), and building none of the suspense (however cheesy his lines were) about Myers' inhuman desire to kill.
I'm pretty sure this blog does not qualify as a proper review of "Halloween." If anything, it should give you some interesting background behind what it is like to be a critic. This is something I do out of love for the movies, not because it pays. I am grateful to be able to write about film and attend advance screenings for free. I pride myself on not being too biased towards one genre over another, and enjoy seeing all types of movies and looking at the bigger picture and how what's onscreen relates to our world. Late screenings make it really hard for me to do my job, and hopefully policies like the one the KCFCC has adopted will make a difference and enable me to do that job better.
Until then, there will be no reviews for movies with late screenings. As a film fanatic, though, that doesn't mean that I won't be seeing them.