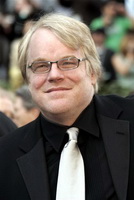 Michael Caine has got loose lips apparently, becuase no one else at Warner Brothers (certainly not "The Dark Knight" director Christopher Nolan, who's on vacation) is talking about a recent Caine interview that supposedly reveals the studio's plans for the next installment in the now red-hot "Batman" franchise. They may not even have a script yet, but supposedly, they have two stars in mind.
Here's the quote from Caine, over at MTV:
"I was with [a Warner Bros.] executive and I said, 'Are we going to make another one?' They said yeah. I said, 'How the hell are we going to top Heath? And he says 'I'll tell you how you top Heath — Johnny Depp as The Riddler and Philip Seymour Hoffman as The Penguin.' I said, 'S–t, they've done it again!'"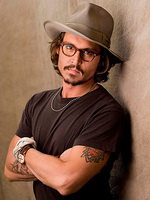 But then the next day after Caine's quote, Hoffman was approached at the Toronto Film Festival and denied that he's been approached by anyone at the studio to play the Penguin:
"No one has talked to me about it ever — never," he said. He added that he's a huge fan of comic book movies and he would rather watch them as a fan than be in one.
Here's the deal: If WB is serious about this, and Nolan comes up with another terrific script, Hoffman will do it. You know he will. It's all about the script, which hasn't even been written!
One thing is for sure. The DVD is coming out in time for Christmas, but Warners is doing a big Oscar push anyway, rereleasing the "The Dark Knight" into IMAX theaters in January. Presumably, this is also to push theatrical ticket sales, which look as if they will fall just short of the big $600 million mark achieved by James cameron's "Titanic" all those years ago.
Here is a big thread with lots of fans sounding off about possible "Dark Knight" sequel villains.