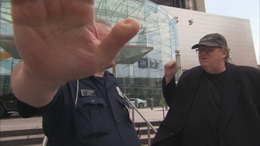 It happens almost every year.
This is deeply disappointing but unfortunately not surprising at all. The two best documentaries I've seen this year have just been screwed out of a shot at an Oscar nomination.
"Anvil! The Story of Anvil" and Michael Moore's "Capitalism: A Love Story" were not picked as one of 15 films deemed eligible by the Academy of Motion Picture Arts and Sciences to be nominated for an Oscar.
Also left off the list was Oscar winner Davis Guggenheim's "It Might Get Loud" starring Jimmy Page, The Edge, and Jack White and the high-profile doc "The September Issue." WTF?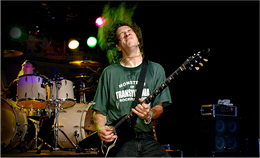 These movies join a long and distinguished list of classic documentaries that got screwed by the Academy such as "The King of Kong," Werner Herzog's "Grizzly Man," Kurt Kuenne's "Dear Zachary," "Hoop Dreams" (which was nominated for Best Editing),  "Crumb," and "American Movie."
"Soundtrack for a Revolution," which features the Roots, the Blind Boys of Alabama, John Legend, and Wyclef Jean, however, was nominated. This is the first time I'm hearing about this movie.
By the way, "Michael Jackson's This Is It" wasn't released before the Oscar deadline, so it's ineligible for the documentary category this year. Some insiders say it has a chance at the Best Picture category (which is now expanded to 10 nominees).
Here are the lucky nominees. The three most high-profile docs are in italics:
The Beaches of Agnes
Burma VJ
The Cove
Every Little Step
Facing Ali
Food, Inc.
Garbage Dreams
Living in Emergency: Stories of Doctors Without Borders
The Most Dangerous Man in America: Daniel Ellsberg and The Pentagon Papers
Mugabe and the White African
Sergio
Soundtrack for a Revolution
Under Our Skin
Valentino The Last Emperor
Which Way Home
What are some of the other high-profile worst Oscar documentary snubs in history?