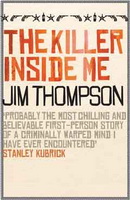 Filming started yesterday in New Mexico on an adaptation of one of my favorite books ever, Jim Thompson's "The Killer Inside Me." Director Michael Winterbottom ("24 Hour Party People") is in charge and I couldn't be happier.
It stars Casey Affleck as Lou Ford, a small-time sheriff who no one would suspect has finally started to act on his repressed homicidal urges. (This means he's finally finished filming his Joaquin Phoenix faux-doc!)
Affleck has the perfect boyish demeanor for this role, and Winterbottom is one of the most exciting and innovative directors working today. No two of his films are ever the same. The movie also stars Bill Pullman, Elias Koteas, and Ned Beatty, none of which I've seen for awhile. Simon Baker was confirmed just today.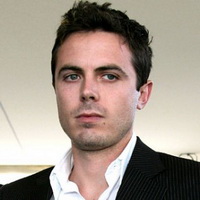 Thompson is one of the unheralded masters of hard-boiled American pulp fiction, and Stephen Frears' "The Grifters" (starring John Cusack, Anjelica Huston, and Annette Bening) remains the only movie adaptation to come close to being as good as any of his books. (Both versions of "The Getaway" have their own merit, but neither really works.)
I trust he knows something we don't know about Jessica Alba and Kate Hudson, and that maybe he will use their presence in this twisted morality play against the audience. Regardless, both actresses are hugely bankabale and Winterbottom has somehow managed to bring this film in at a budget of $10 million.
I love this book so much that I still own the 1976 version with Stacy Keach. It absolutely stinks. The DVD is so cheap it looks like it was filmed off a TV set. Fingers crossed for Winterbottom's version. Good thoughs go out to New Mexico and soon to Oklahoma, where the cre heads next to complete filming.
Thanks to The Playlist for the scoop.