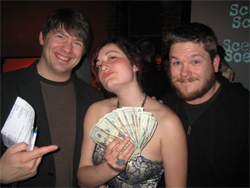 Wow, what a crazy night. There were a lot of upsets–starting with three "Bourne Ultimatum" wins, and continuing through to "Taxi From the Darkside" beating "Sicko" and Marion Cotillard and Tilda Swinton. The Scene-Stealers Oscar Party was fantastic; thanks to everybody who helped out, and congratulations to Betsy Hatch, who picked most of those upsets and cleaned up, winning all the cash last night! We should have the online ballots tallied some time tomorrow. There are a crap-ton to go through, so the competition will be very stiff for the Netflix subscription!
Huge thanks go out from J.D. and myself to Dustin Schirer, Ryan Dambro, Nick Colby, John Davis, Megan Dambro, Josh Longbottom, Phil Plante, and Dana Collins for putting in a lot of time and effort to make a big event like this happen. You are amazing, and we couldn't have done it without you.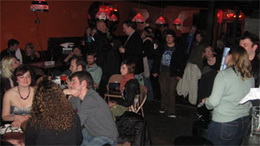 Okay, so "Juno" didn't win Best Picture like I predicted. That's good, I didn't really want it to win, I just thought I'd call an upset so that if it actually did happen, I could say I called it. Instead, I'm a satisfied and happy movie fan who loves the fact that dark, strange movies like "No Country for Old Men" and "There Will Be Blood" took home as many as they did.
Joel and Ethan Coen's meditative thriller No Country for Old Men won Best Picture and three other statues at the 80th annual Academy Awards on Sunday night. There Will Be Blood, which, like No Country for Old Men entered the evening with eight nominations apiece, picked up two awards. Here is the complete list of winners: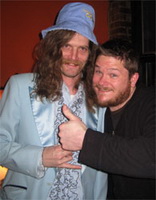 No Country for Old Men, Best Picture
Joel Coen and Ethan Coen, No Country for Old Men, Director
Daniel Day-Lewis, There Will Be Blood, Actor in a Leading Role
Diablo Cody, Juno, Original Screenplay
Taxi to the Dark Side, Documentary Feature
Freeheld, Documentary Short
Atonement, Original Score
There Will Be Blood, Cinematography
"Falling Slowly" from Once, Original Song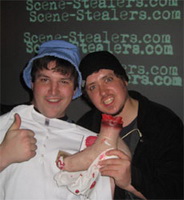 The Counterfeiters, Foreign-Language Film
The Bourne Ultimatum, Film Editing
Marion Cotillard, La Vie En Rose, Actress in a Leading Role
The Bourne Ultimatum, Sound Mixing
The Bourne Ultimatum, Sound Editing
Joel Coen and Ethan Coen, No Country for Old Men, Adapted Screenplay
Tilda Swinton, Michael Clayton, Supporting Actress
Peter & the Wolf, Animated Short
Le Mozart des Pickpockets, Live-Action Short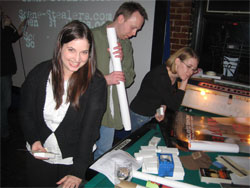 Javier Bardem, No Country for Old Men, Supporting Actor
Sweeney Todd, Art Direction
The Golden Compass, Visual Effects
Ratatouille, Animated Feature
La Vie en Rose, Makeup
Elizabeth: The Golden Age, Costumes
Robert Boyle, honorary Oscar
Nick Colby, all-around kick ass bald dude